Votre aventure commence ici!
Célébrez le royaume d'Hyrule avec cette collection légendaire.
Assurez-vous d'être bien équipé pour votre aventure avec des matériels et des accessoires The Legend of Zelda™: Tears of the Kingdom.
Commencer à magasiner
Les plus grandes aventures de Link
Accueillez Mipha chez vous
First 4 Figures est heureux d'introduire leur dernière figurine en PVC, The Legend of Zelda™: Breath of the Wild – statue en PVC de Mipha.
Magasiner maintenant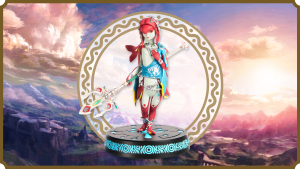 Explorez les vastes terres et cieux d'Hyrule