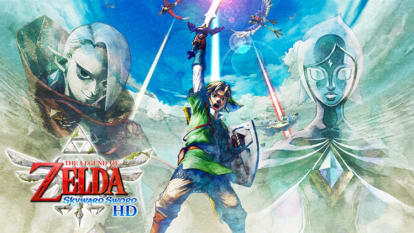 Available now
Available now
Available now
My Nintendo Legend of Zelda™: Skyward Sword HD Sweepstakes - Learn more
Free demo available
Available now
Available now
Learn more
Pre-order now
Pre-order now
Game & Watch: The Legend of Zelda - Learn more
Defend the Island in Chapter 2 Season 7: Invasion
Available now
Available now
Game Store: Buy, download, and play right away!
Shop games

News
Get animated with these vibrant sports games

Have you ever looked at a sport and thought, "What this needs is a few super moves"? We understand, so we've created a list of games where you can jump in and enjoy a few power ups, super moves, and wild plays. We hope you'll have a ball (sometimes even with a ball!) in these games.

The latest Game Trial is here—play Among Us for a limited time!

Will you be able to sort out the Crew from the Imposters? From 7/21 at 10 a.m. PT to 7/27 at 11:59 p.m. PT, Nintendo Switch Online members can download and try out the full Among Us game for no additional cost with this latest Game Trial.

Pokémon announces Nintendo Switch launch date for Pokémon UNITE

Bon voyage! It's time to celebrate summer with the ultimate getaway: the Overwatch Summer Games.

Explore a tale of two worlds in The Legend of Zelda: Skyward Sword HD

Summer Fun Check-in with Nintendo of Canada
Pokémon UNITE
The Legend of Zelda™: Skyward Sword HD
Monster Hunter Stories 2: Wings of Ruin
Doki Doki Literature Club Plus!
Sky: Children of the Light
Disgaea 6: Defiance of Destiny
Mario Golf™: Super Rush
Tony Hawk's™ Pro Skater™ 1 + 2
Legend of Mana
Game Builder Garage™
DC Super Hero Girls™: Teen Power
World's End Club