Sales & deals
Browse the latest sales and deals on video games, systems, merchandise, and more.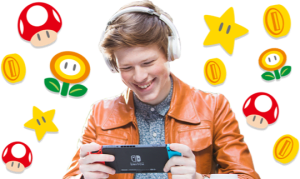 Catch double Gold Points with the digital version of Splatoon 3!
Offer ends 9/30 at 11:59 p.m. PT
Here's a fresh opportunity for ya! For a limited time, you can earn DOUBLE My Nintendo Gold Points on the digital version of the Splatoon™ 3 game. That means you can earn 10% in Gold Points*—which you can then use toward your next eligible digital game or DLC.

Already pre-ordered digitally? Those points are coming your way, too—booyah!

For more information about Gold Points, be sure to check out My Nintendo.
Order now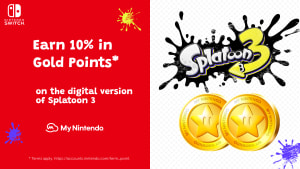 *Gold Points are awarded based on the amount you pay (excluding tax and any points or discounts used) and have no cash value.
• A Nintendo Account is required to receive and redeem My Nintendo points. Terms apply. https://accounts.nintendo.com/term_point.
• Offer valid through 9/30 at 11:59 p.m. PT when you purchase or redeem a download code for the digital version of the Splatoon 3 game on Nintendo eShop or Nintendo.com.
United Label Anniversary Sale
7/29 at 9:00 a.m. PT to 8/17 at 11:59 p.m. PT
Get up to 66% OFF three critically-acclaimed games this summer. Adventure through the magical, snowcapped wilderness of Röki. Bring peace to Rat Kingdom in action-RPG, Tails of Iron. Or take on the very Gods themselves in tough-as-nails soulslike, Eldest Souls.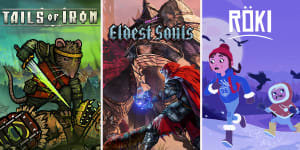 Save up to 85% off on Spike Chunsoft Inc. titles!
8/3 at 9:00 a.m. PT to 8/17 at 11:59 p.m. PT
Here comes the Publisher Sale! Download Spike Chunsoft's masterpieces at the discounted price!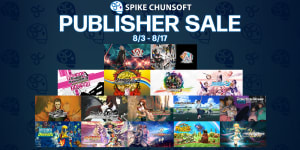 Save on refurbished products
See the latest selection of high-quality refurbished systems and parts.
Shop now