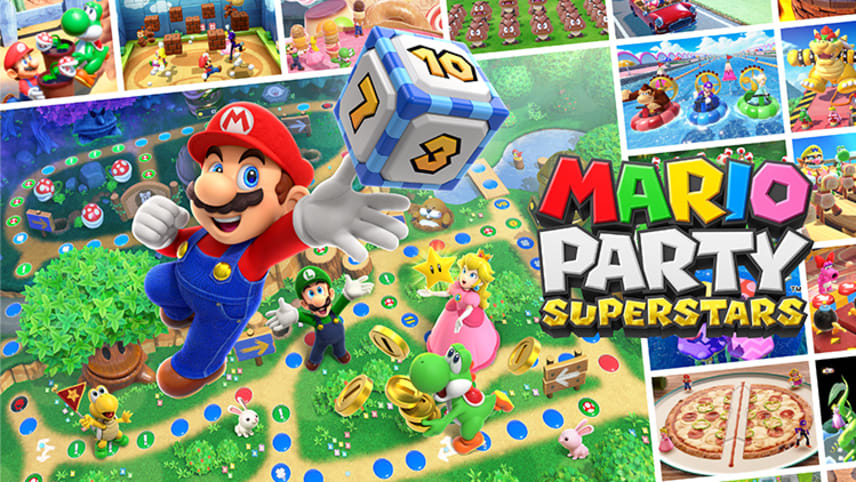 Super Smash Bros. Ultimate Fighters Pass Vol. 2 - Learn more
Available now
Learn more
Learn more
Pre-order now
My Nintendo Metroid Dread™ Sweepstakes - Learn more
Available now
Available now
Available now
Available now
Spooky Fun - You can have a hauntingly good time with these favorites
Pre-order now
Hyrule Warriors: Age of Calamity - Expansion Pass - Learn more
Fortnite - Chapter 2 Season 8: Cubed
Available now
Game Store: Buy, download, and play right away!
Shop games

Holiday Gift Guide: Spark a smile with the perfect present.
Find gifts
News
New details revealed for Pokémon Brilliant Diamond, Pokémon Shining Pearl, and Pokémon Legends Arceus: games

The Pokémon Company International and Nintendo shared new details today about the Pokémon Brilliant Diamond and Pokémon Shining Pearl video games and unveiled new Hisuian forms for Zorua and Zoroark in the Pokémon Legends: Arceus game.

Get ready for a fa-boo-lous Halloween in the Animal Crossing: New Horizons game!

The wait is almost over, ghouls and jewels! In just a few short days, you'll be able to take part in a Halloween event for the Animal Crossing™: New Horizons game (Halloween is on Sunday, October 31 if you weren't sure).

Get into the seasonal spirit by trying on different in-game outfits

Fang-tastic fun awaits in the Halloween Tour

Find out what chills and thrills are in store this Halloween from Nintendo

Sora joins the battle with Challenger Pack 11, now available for Super Smash Bros. Ultimate
Skul: The Hero Slayer
Dying Light: Platinum Edition
The Jackbox Party Pack 8
Metroid™ Dread
Disco Elysium - The Final Cut
Tetris® Effect: Connected
Super Monkey Ball Banana Mania
Actraiser Renaissance
Castlevania Advance Collection
Ni no Kuni™ II: Revenant Kingdom PRINCE'S EDITION
Eastward
WarioWare™: Get It Together!
NBA 2K22
Lost in Random™
Sonic Colors: Ultimate