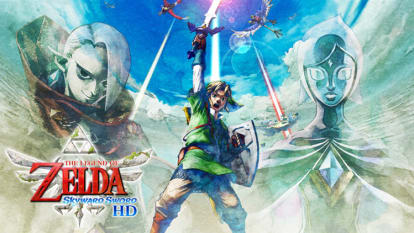 Available now
Available now
Available now
Available now
Check out these great titles that the whole family can enjoy!
Available now
Free demo available
Available now
Pre-order now
Pre-order now
Game & Watch: The Legend of Zelda - Learn more
Defend the Island in Chapter 2 Season 7: Invasion
Available now
Available now
Available now
Game Store: Buy, download, and play right away!
Shop games

News
New areas to explore and more Pokémon to research coming soon in a free content update for New Pokémon Snap

Prepare to discover new areas and photograph more Pokémon across the Lental region with a free content update for New Pokémon Snap on Nintendo Switch and Nintendo Switch Lite systems arriving on August 3.

Get ready for August fireworks and newly added seasonal items

A happy summer to you all! That is, if it's currently summer where you live. Residents in the Northern Hemisphere might be collecting summer shells, while residents in the Southern Hemisphere might be building a frosty Snowboy. The world is truly a fascinating place!

Catch vacation vibes with the Animal Crossing: Pocket Camp mobile game!

Team Rally returns in the Mario vs. Peach Tour

New update! Find out which Super NES games were added for Nintendo Switch Online members

Welcome to Knockout City Season 2: Fight at the Movies
NEO: The World Ends with You
The Great Ace Attorney Chronicles
SAMURAI WARRIORS 5
Pokémon UNITE
The Legend of Zelda™: Skyward Sword HD
Monster Hunter Stories 2: Wings of Ruin
Doki Doki Literature Club Plus!
Sky: Children of the Light
Disgaea 6: Defiance of Destiny
Mario Golf™: Super Rush
Tony Hawk's™ Pro Skater™ 1 + 2
Legend of Mana
Game Builder Garage™
DC Super Hero Girls™: Teen Power
World's End Club