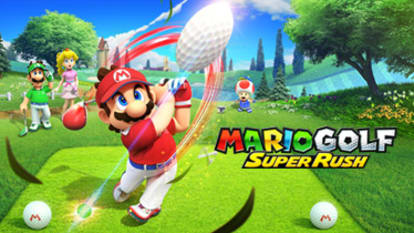 Free demo available
Available now
Game & Watch: The Legend of Zelda - Learn more
Available now
Pre-order now
Learn more
Available now
Pre-order now
Defend the Island in Chapter 2 Season 7: Invasion
Available now
A new My Nintendo reward has arrived! Learn more ▶
Available now
Available now
Game Store: Buy, download, and play right away!
Shop games

News
Bienvenue à la Saison de Paris !

Take in the sights of the City of Lights with the Paris Tour, the latest limited-time event in the Mario Kart Tour game, happening now! Gorge yourself on this movable feast in the new Paris Promenade 3 course and see if you can unlock all the in-game rewards.

New information revealed for Pokemon UNITE

The Pokémon Company International and TiMi Studio Group announced today that Pokémon's first strategic team battle game, Pokémon UNITE, will release in July 2021 on Nintendo Switch systems and in September 2021 on mobile devices. Pokémon UNITE will be free-to-start, with optional in-game purchases available.

Save up to 50% on select digital games & earn 5% in Gold Points* for your next purchase!

Nintendo offers a "bounty" of new announcements during its Nintendo Direct presentation for E3 2021

Samus is back in a brand-new 2D adventure!

New challenger approaching! Kazuya is coming to Super Smash Bros. Ultimate.
Game Builder Garage™
DC Super Hero Girls™: Teen Power
World's End Club
Shin Megami Tensei III Nocturne HD Remaster
Miitopia™
Knockout City™
Aerial_Knight's Never Yield
Famicom Detective Club™: The Two-Case Collection
Famicom Detective Club™: The Girl Who Stands Behind
Famicom Detective Club™: The Missing Heir
Subnautica
Subnautica: Below Zero
New Pokémon Snap™
SaGa Frontier Remastered
FEZ