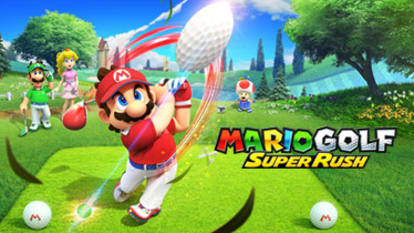 Free demo available
Available now
Game & Watch: The Legend of Zelda - Learn more
Available now
Disgaea® 6: Defiance of Destiny Sweepstakes - Learn more ▶
Pre-order now
Learn more
Available now
Pre-order now
Defend the Island in Chapter 2 Season 7: Invasion
Available now
Available now
Available now
Game Store: Buy, download, and play right away!
Shop games

News
Turn up the heat with fiery game areas

Summer may be here, but these games are ready to bring the heat year-round. From fiery obstacles to entire zones created by molten lava, these (literally) hot games may have you working up a sweat.

Overwatch Ashe's Deadlock Challenge and Cross-Play Live Now

Grab your dynamite and get ready for a firefight—Ashe's Deadlock Challenge is here! Now through July 5, play games to earn explosive new rewards, including a player icon, sprays featuring your favorite gunslingers, and the Deadlock Ashe skin.

Bienvenue à la Saison de Paris !

New information revealed for Pokemon UNITE

Nintendo offers a "bounty" of new announcements during its Nintendo Direct presentation for E3 2021

Samus is back in a brand-new 2D adventure!
Game Builder Garage™
DC Super Hero Girls™: Teen Power
World's End Club
Shin Megami Tensei III Nocturne HD Remaster
Miitopia™
Knockout City™
Aerial_Knight's Never Yield
Famicom Detective Club™: The Two-Case Collection
Famicom Detective Club™: The Girl Who Stands Behind
Famicom Detective Club™: The Missing Heir
Subnautica
Subnautica: Below Zero
New Pokémon Snap™
SaGa Frontier Remastered
FEZ