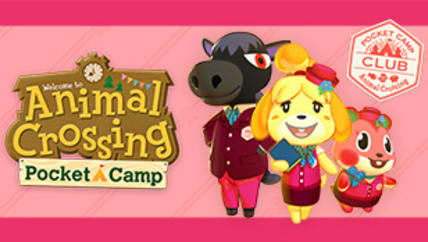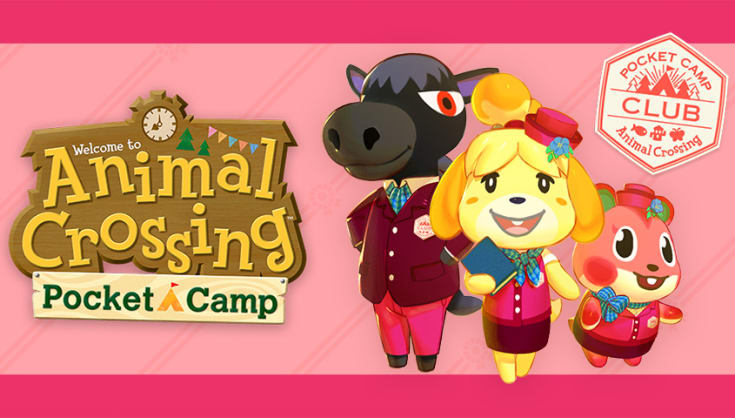 11/21/2019
Nintendo Switch
The Pocket Camp Club Is Here!
You can now join the Pocket Camp Club!
This is an optional paid monthly subscription for fans of Animal Crossing: Pocket Camp.
There are two different membership options:
Happy Helper Plan
You can appoint your favorite animal as your camp caretaker. In your place, the camp caretaker will fulfill requests, gather items needed for events, and generally give you support around the campsite.
Cookie & Depot Plan
You can choose five cookies a month from a wide selection of previously released fortune cookies! This plan is a good option for anyone looking to get their hands on some cool items. You'll also be able to use warehouses, where you can store up to 5,000 different furniture and clothing items.
Special Benefits of Both Plans
Pocket Camp Club Journal -You can read the members-only Pocket Camp Club Journal every month on your compatible smart device! You'll get a glimpse at items before they're available! Plus, this newsletter will be full of ideas about how to design your campsite, as well as special sections like Cyrus's Sketchbook, Daring Decor, and more! Shortened Crafting Times -Depending on when you first played Animal Crossing: Pocket Camp, your crafting times may be shorter!
For more information about Animal Crossing: Pocket Camp, please visit https://ac-pocketcamp.com/en-US/site
Please see app for more details on membership options and pricing.
Free-to-start; optional in-game purchases available. Persistent Internet and compatible smartphone required. Data charges may apply.