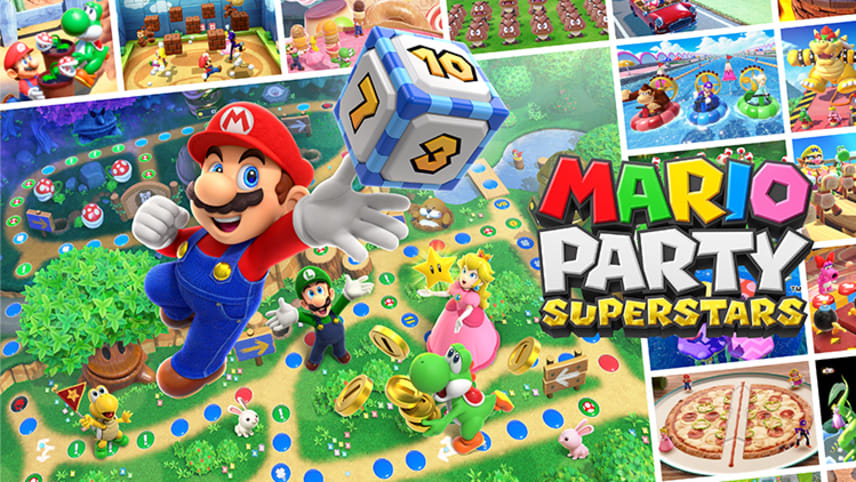 Se termine le 24-10 à 23 h 59 HP
Super Smash Bros. Ultimate Fighters Pass Vol. 2 - Plus de détails
Disponible maintenant
Plus de détails
Plus de détails
Précommander maintenant
Disponible maintenant
Précommander maintenant
Disponible maintenant
Disponible maintenant
Plus de détails
Disponible maintenant
Fortnite Chapitre 2 - Saison 8 : Incubation
Disponible maintenant
Disponible maintenant
Disponible maintenant
Explorez les consoles de jeu
Nouvelles
Sora se joint à la bataille! Ensemble du combattant 11 est maintenant offert pour Super Smash Bros. Ultimate.

L'Ensemble du combattant 11 est offert maintenant, et ajoute Sora à la liste de combattants Super Smash Bros.™ Ultimate.

Organisez votre prochaine soirée de jeux avec The Jackbox Party Pack 8!

Get ready to energize your next game night with The Jackbox Party Pack 8. This eighth installment of the series includes five hilarious new and returning multiplayer games that you can enjoy with up to 10 players*—no extra controllers needed! Players can use their phones or tablets to play along.

La console Nintendo Switch – Modèle OLED et Metroid Dread sont maintenant disponibles en magasin

À la recherche de frissons?

Enfilez votre combinaison! Metroid Dread est offert maintenant.

Offert maintenant! Découvrez la réinvention stylée du jeu de casse-tête iconique.
The Jackbox Party Pack 8
Metroid™ Dread
Disco Elysium - The Final Cut
Tetris® Effect: Connected
Super Monkey Ball Banana Mania
Actraiser Renaissance
Castlevania Advance Collection
Diablo® II: Resurrected™
Ni no Kuni™ II: Revenant Kingdom PRINCE'S EDITION
Eastward
WarioWare™: Get It Together!
NBA 2K22