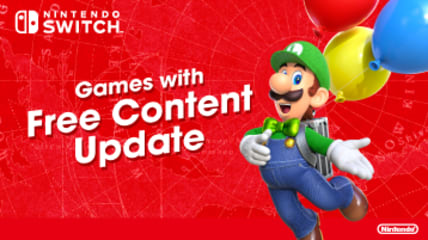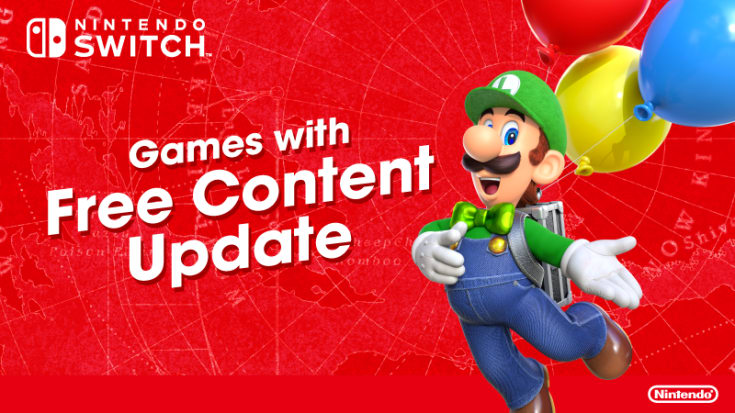 09/21/2020
Nintendo Switch
Get back in your game with free updates
Get back in the game with free updates for these popular games for the Nintendo Switch™ system. Here's a handy list of features and content from some recent free updates!
It's time to celebrate the fall season in the Animal Crossing™: New Horizons game—which means there's another free update around the corner. Be prepared for seasonal in-game events and activities, plus some spook-tacular tricks and treats!
The goose was loose, but now the geese are…lease? Double your horrible goose action with a free two-player update, coming to Untitled Goose Game on Sept. 23. You can play through the whole game with a friend in local multiplayer. One of you plays as one goose, the other one plays as the other goose.
After downloading the latest update and beating the main story in the Super Mario™ Odyssey game, Luigi will show up in different kingdoms to give Mario a challenge. To start Balloon World (internet access required)*, seek out the green-clad bro and have a nice chat with him. There are two modes in Balloon World: "Hide It" mode lets you hide a balloon somewhere in that kingdom, while "Find It" mode challenges you to find balloons hidden by other players from around the world. If you get good at hiding and finding balloons, you'll also move up the online rankings!
A free update to the Minecraft Dungeons game includes a secret mission, some new items, game-balancing changes, and other bug fixes. Once you download the free update, you'll be able to unlock the Lower Temple dungeon and discover new treasure!
A free update to the Stardew Valley game adds a multiplayer option and well as some content updates.
A free update for the Overcooked! 2 game brings a combo of sunshine and celebration to the Onion Kingdom. With additional chefs, kitchens, and recipes, you're sure to have a sizzling good time! This update (available now) also sees the return of the sauce dispensers, originally seen in the Carnival of Chaos DLC, as well as added hazards like fireworks – a sure fire way to light up any kitchen. Fire extinguishers at the ready!
You can now drive cars in the Fortnite game! A free update this summer added drivable cars, in-game radio stations to blast tunes while behind the wheel, and more. And just in time for autumn, join forces with heroes and villains for Fortnite Chapter 2 - Season 4, the Nexus War.
The most recent free update to the Super Smash Bros.™ Ultimate game adds a newly added stage: Small Battlefield. This update also gives you the ability to select any song when playing on the Battlefield, Small Battlefield, Big Battlefield, and Final Destination stages.
Game trademarks and copyrights are properties of their respective owners. Nintendo properties are trademarks of Nintendo. © 2020 Nintendo.