TOUHOU Spell Bubble + #Gensokyo Holoism Pack Set
Get "TOUHOU Spell Bubble" and "#Gensokyo Holoism Pack" DLC at special price until 13th Jan!


▼TOUHOU Spell Bubble
■Puzzle action with a new, rythmic beat!
A simple to control puzzle game with an added layer of rhythm-action combine to produce a whole new puzzle experience played to a catchy beat!

■Play with Touhou Project characters!
Make use of all 20 characters from Touhou Project, including Reimu and Marisa, and a total of 60 different spell cards to aim for victory!

■Story mode!
The game also includes a story mode that you can play by yourself. Travel through the world of Gensoukyo and enjoy an original story, only available here!

■Challenge mode!
You will fight against strong enemies with designated characters and spells in the challenge mode.
There are also stages with higher difficulty level. Let's challenge it!"

■A collection of 48 arranged tracks from Touhou Project!
A total of 48 tracks including, of course, many fan favourites along with 12 exclusive, new tracks only available in Spell Bubble!

▼#Gensokyo Holoism Pack
It includes all the popular "#Gensokyo Holoism" arrangements.
The challenges in this release contain special mini-stories!
All the mini stories are Shichijo Lettuce (IOSYS) originals,
based off "Touhou Spell Bubble" and "#Gensokyo Holoism."
Enjoy the dual-world crossovers!

This pack includes the following content.

■Song Pack (6 songs)
・Hoi Hoi ☆ Genso Holoism
・Captain Marine's Ketsu Anchor
・Shiawase Usagi, PekoMikoMarine
・Earphone Romance
・Over the Border
・Help me, ERINNNNNN!! #Gensokyo Holoism ver.

■6 Challenge Stages
2 difficulty levels.
Beginners, try out easy mode first!
Or try hard mode if you're feeling confident!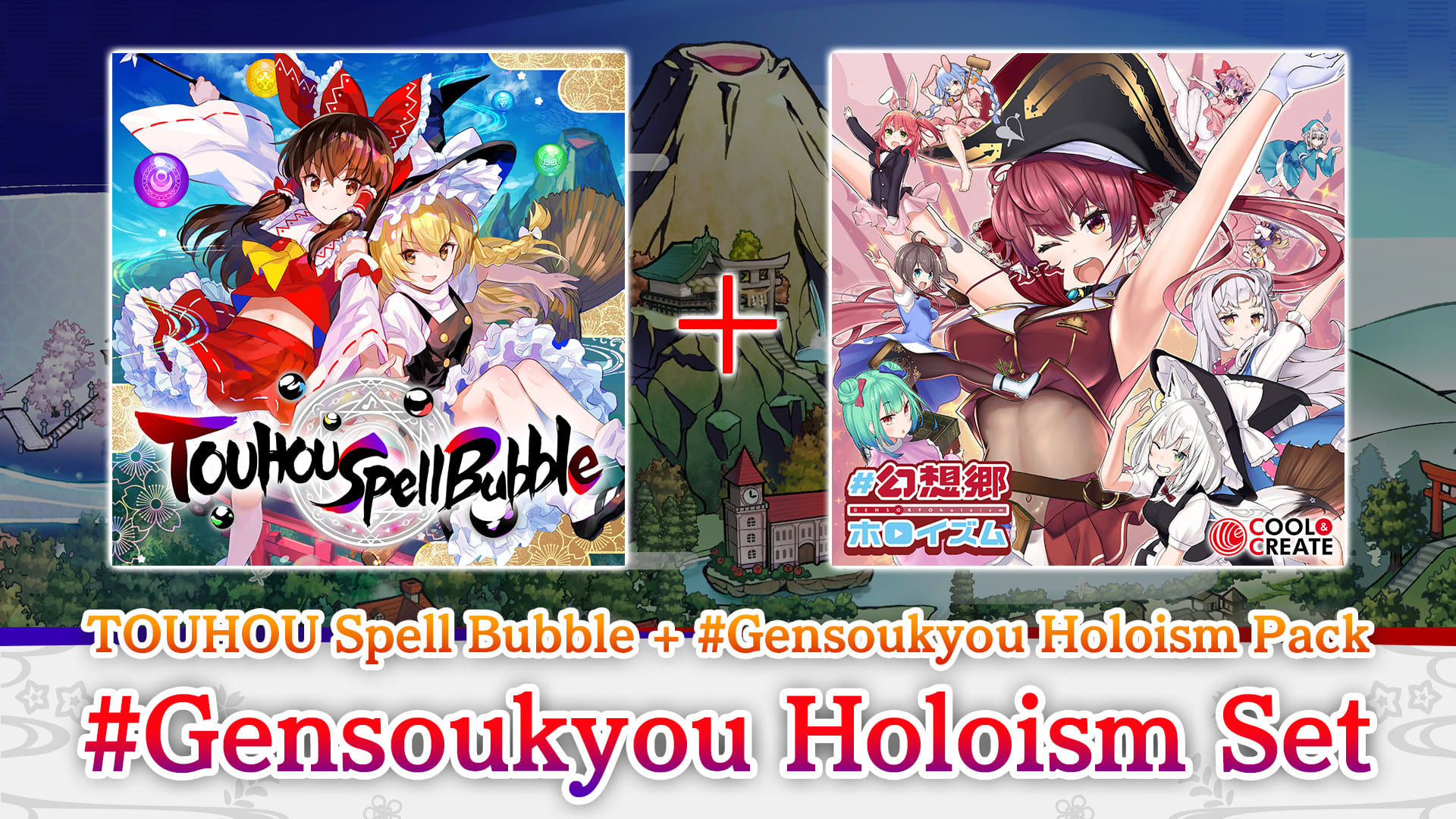 Supported play modes
TV mode, Tabletop mode, Handheld mode
©Team Shanghai Alice/TAITO CORPORATION 2020
Touhou Spell Bubble is a spin-off based on the Touhou Project