AAA Clock Ultimate Edition
Here it is, what all gamers have been waiting for - AAA Clock Ultimate Edition.

Imagine a watch. A simple, fail-proof design. Well, simple. But what if your watch was... amazing? RedDeerGames introduces the world's only AAA Clock Ultimate Edition - a truly new quality watch for the Nintendo Switch™ console!

Key features:
- Super production quality while incorporating classic clock mechanics
- A premium product for the demanding users
-HD Clock with full support for OLED* technology
- Retro game included! Just play and relax
- Featuring the beautiful art of android G0X6, Cyber Clock is full of cool animations that will make your passing minutes more enjoyable! Additionally, we've built in a music player that will keep you counting down with 8bit soundtracks from Cyber Protocol!

These are just a few of the most important features of this product - AAA Clock Ultimate Edition also supports full customization - turn on any color or enable color-sensing mode for your Joy-Con™.

AAA Clock Ultimate Edition can be used as a decorative accent color on your desk, but also as a practical reminder to set the alarm when you leave work.

Enjoy today the new and reliable AAA Clock Ultimate Edition in your flat, on the terrace, or in the lobby - AAA Clock Ultimate Edition is your personal timepiece wherever you are.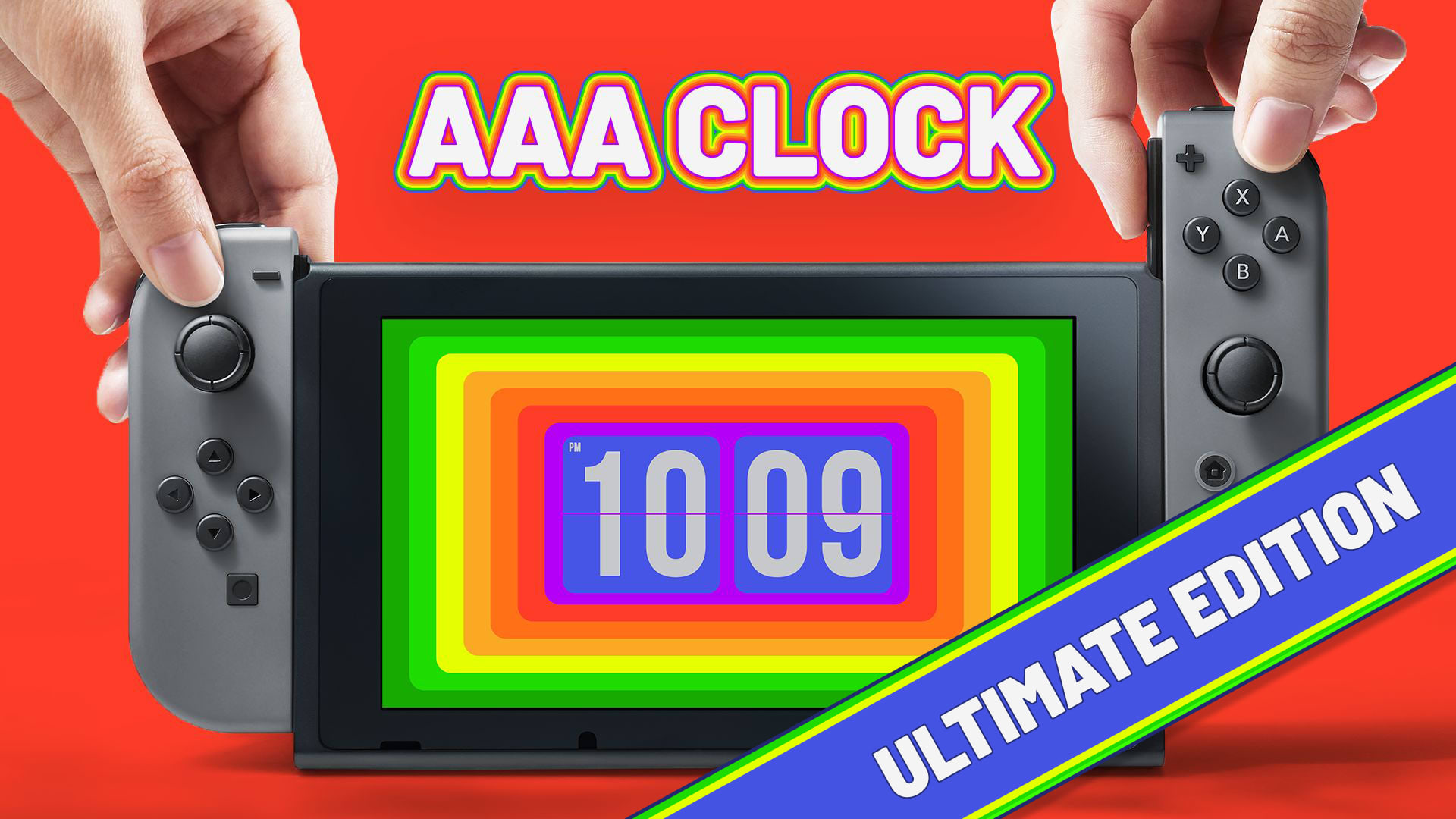 Supported play modes
TV mode, Tabletop mode, Handheld mode