Tomodachi Life
Available now
Expect the Unexpected in Tomodachi Life
Try before you buy! Download the free demo version on Nintendo eShop to experience a bit of Tomodachi Life for yourself.
What happens when friends, family, and celebrities become Mii™ characters and live together on an island? Tomodachi Life happens! Start by creating Mii characters and customizing everything about them. Have fun recreating your best friend, your favorite actor, mom and dad, co-workers...whoever! Then watch as they rap, rock, eat donuts, fall in love, break up, go shopping, play games, and live their crazy Mii lives.
Read more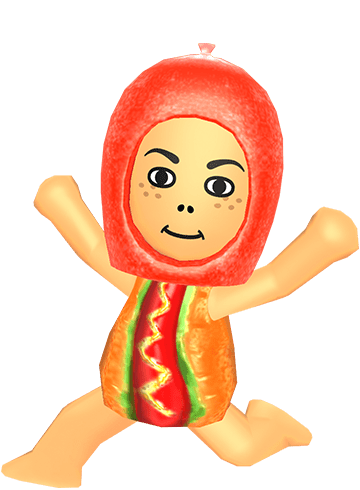 Release date:

June 05, 2014
*MSRP: Manufacturer's Suggested Retail Price. Actual price may vary. See retailer for details.
*To enjoy the 3D effect of Nintendo 3DS software, you must experience it from the system itself. All screenshots and videos on this website have been captured in 2D mode.
Use Parental Controls to restrict 3D mode for children 6 and under.
*If eligible for a Just for You offer, the final price reflects the combined Sale and Just for You offers. The Just for You offer is discounted from the sale price.