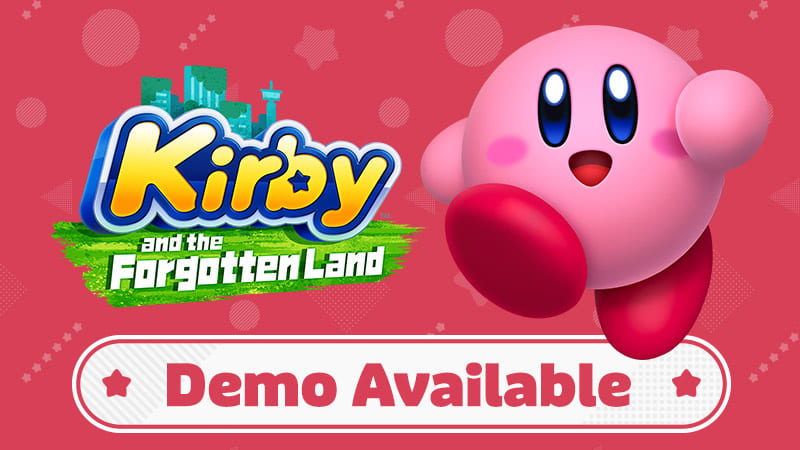 Try the free demo – bon appétit!
Everyone's powerful pink pal is returning to the Nintendo Switch™ system on March 25, but why wait to get a taste? Starting today, you can sink your teeth into a free demo of the Kirby™ and the Forgotten Land game. You'll get to learn the ropes and take on three stages, including a boss stage. You can also share a Joy-Con™ controller with a buddy to try out the co-op mode. Kirby and Bandana Waddle Dee make quite the fierce duo, after all!
Finally, players that complete the demo will get a Present Code, which can be redeemed for some useful in-game items in the full version of the game (once purchased). Please check the demo for more details.