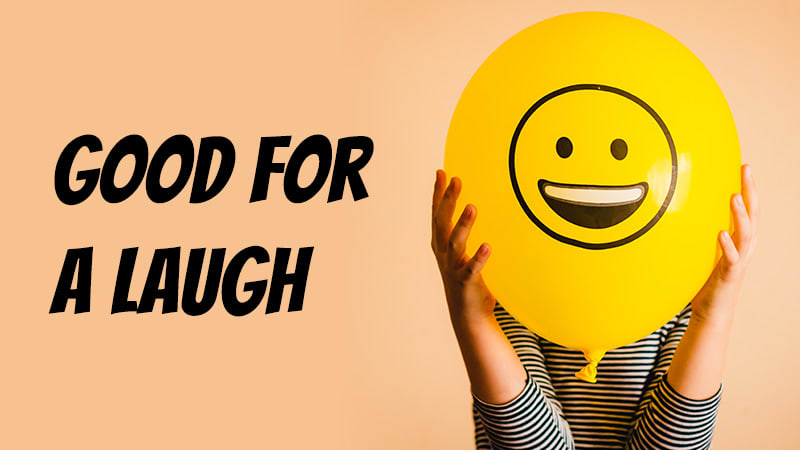 See a funnier side of games with some comedy-filled weirdness
Looking for something a bit quirkier than the norm? The following games have a sense of humor that skews on the stranger side. Not all of the jokes may land (much like the jokes in a Nintendo Switch™ news article), but we hope that you find yourself a barrel full of laughs…or at least a soda can worth of chuckles.
Take control of Wario and his pals as they take on a rush of downright weird microgames. Pull out a statue's arm hair? Check. Defog a ramen fan's glasses? Check. Help polar bears punch ice? Uh…yes, you can do that too. Just remember to stay on your toes – you'll need to learn how to use each character's absurd ability to keep going!
There Is No Game: Wrong Dimension
There Is No Game: Wrong Dimension is a Point & Click comedy adventure that takes you on a journey you never asked to go on, through silly and unexpected video game universes. Team up with a bizarre talking program and try to find a way back home (if you can…).
Star in a chuckle-heavy adventure alongside your family and friends! Yes, by designing Mii™ characters after your loved ones (or anyone really), you can fight alongside them in a quest to bring down the face-stealing Dark Lord. Fun Fact: this game was also prominently featured on our "Horse Games" list. Because it has a horse in it.
It's a lovely day in the village, and you are a horrible goose. That's not to say that all geese are horrible—you just play as a particularly mischievous one. Untitled Goose Game is a slapstick-stealth-sandbox, where you are a goose let loose on an unsuspecting village. In the words of the goose: Honk!
Things are a bit weird in this wild west. Talk your way out of trouble as a silver-tongued Snake Oiler or let your fists do the talking as a fierce Cow Puncher. Explore a vast open world and encounter a colorful cast of characters amid a black and white art style.
Welcome to the Last Resort hotel, where humorous haunts and spooky spirits reside. Luigi will need to join forces with the appropriately named Gooigi and use the Poltergust G-00 to catch ghosts and solve puzzles. Each floor has a very distinct and eccentric flair…which really makes you wonder who does their decorating…
The eighth installment of the beloved Jackbox Party Pack franchise is here! Five hilarious games will energize your next game night, party, happy hour, or video call. Just be on the lookout for extra silliness (with a side helping of crazy).
Something's rotten in the land of the dead, and you're being played for a sucker. Help Manny Calavera, travel agent to the dead, untangle himself from a conspiracy that threatens his very salvation. He certainly has a bone to pick with whoever is behind this!
The golf game for people who hate golf (no, really – that's what the developers said). In this physics-based golf parody, every course is a surprising twist on what you expect a golf game to be. Note: a new campaign was added in Nov. 2021, so check it out!
Sam & Max: Beyond Time and Space
Join the Freelance Police on a bizarre adventure from the North Pole to the Fountain of Youth! Sam & Max: Beyond Time and Space is a remastered version of Telltale's second season of episodic Sam & Max games. Sam is a six-foot canine detective and Max is a hyperkinetic rabbity-thing. What can go wrong?
Raccoons have taken over Donut County with remote-controlled trash-stealing holes. Play as BK, a hole-driving raccoon who swallows up his friends and their homes. The premise is simple: Meet cute characters, steal their trash, and throw them in a hole.
Welcome to Victusia, where the members of the elite Battle Chef Brigade are revered for their ability to skillfully take down monsters and transform their kills into delicious cuisine! Follow two contestants, Mina and Thrash, as their journeys through the tournament unfold.
Mario + Rabbids Kingdom Battle
The Mushroom Kingdom has been torn apart by a mysterious vortex, transporting the chaotic Rabbids into this once-peaceful land. To restore order, Mario, Luigi, Princess Peach, and Yoshi must team up with four Rabbids heroes in a strategy-filled adventure. Hmm, do those heroes look familiar to you too?
A paper-crafted Mario adventure unfolds! Join Mario and Olivia as they battle evil Folded Soldiers, repair the damaged landscape, and try to free Princess Peach's castle from the clutches of King Olly. You'll go on a journey of laughter and emotion, thrills, and many, many paper-based jokes. Some say that it really pushes the…envelope.