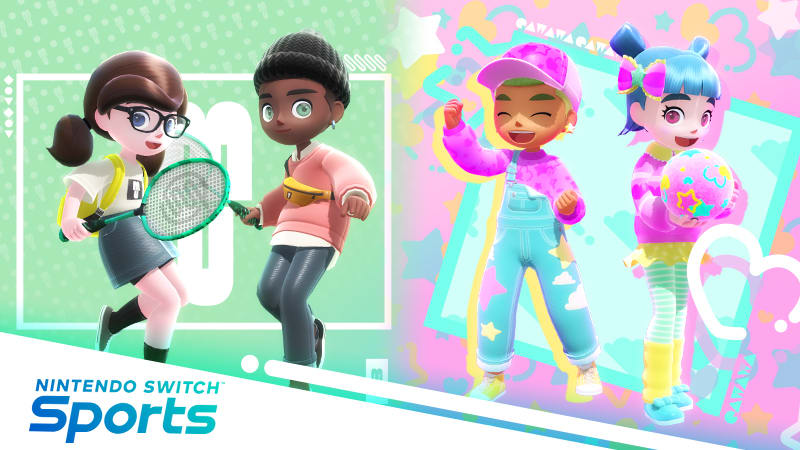 Welcome to Spocco Square: News for the week of May 2, 2022
Let's check out the latest news on items, updates, and more.
Look for new items every week
Earn in-game points by playing global online matches*, then redeem them for in-game items like outfits, rackets, hats, and more!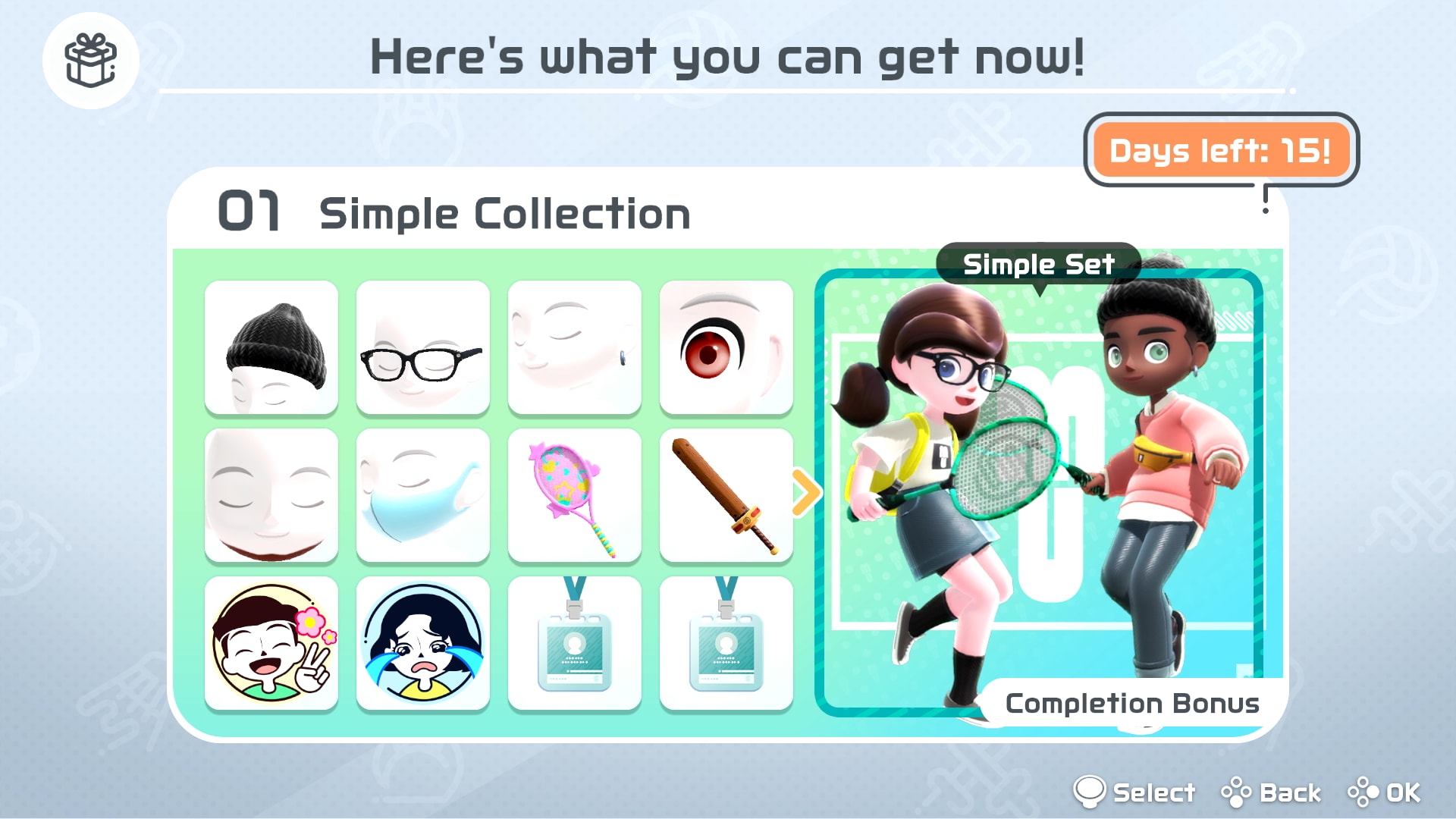 (Items may vary**.)
Collect them all to change up your look and show off your sporty style. Items are only available for a limited time, so don't miss out. You can check the top-right corner of the item list to see how many days you have left to get the item.
Try out Trial Mode
Don't have a Nintendo Switch Online membership? Try selecting "Play Globally" to start Trial Mode! You'll be able to have fierce battles with CPU opponents and obtain up to two items per week. There is no limit to how much you can play this mode, but please note that a Nintendo Switch Online membership is required to obtain all items.

Also, a 16-player bowling battle called Survival Bowling is only available when playing online in random matchmaking, but you'll still be able to try it out in Trial Mode (even if you don't have a Nintendo Switch Online membership). Enjoy!