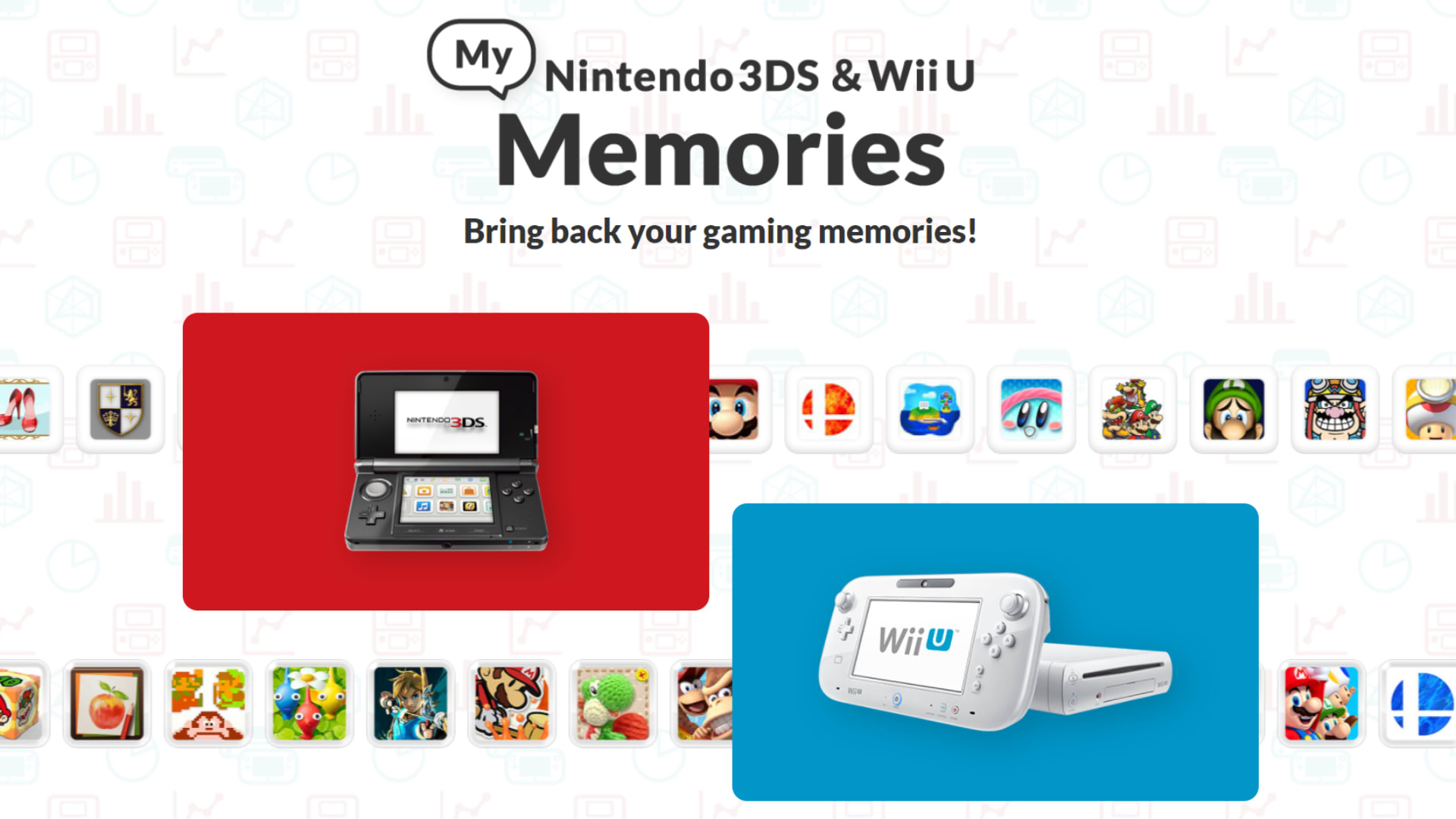 Take a look back with My Nintendo 3DS & Wii U Memories
Bring back your gaming memories with the My Nintendo 3DS & Wii U Memories website!

Check out your play history* from the Nintendo 3DS™ family systems and Wii U™ system to rediscover the games you spent the most time with. You can also create personalized images showing off your favorite games and playtime to share with friends.
Thank you for supporting Nintendo 3DS and Wii U. We hope you continue to enjoy Nintendo titles in future!
Important note: As of late March 2023, it will no longer be possible to make Nintendo eShop purchases for Wii U and the Nintendo 3DS family of systems. For more information, please visit Support.