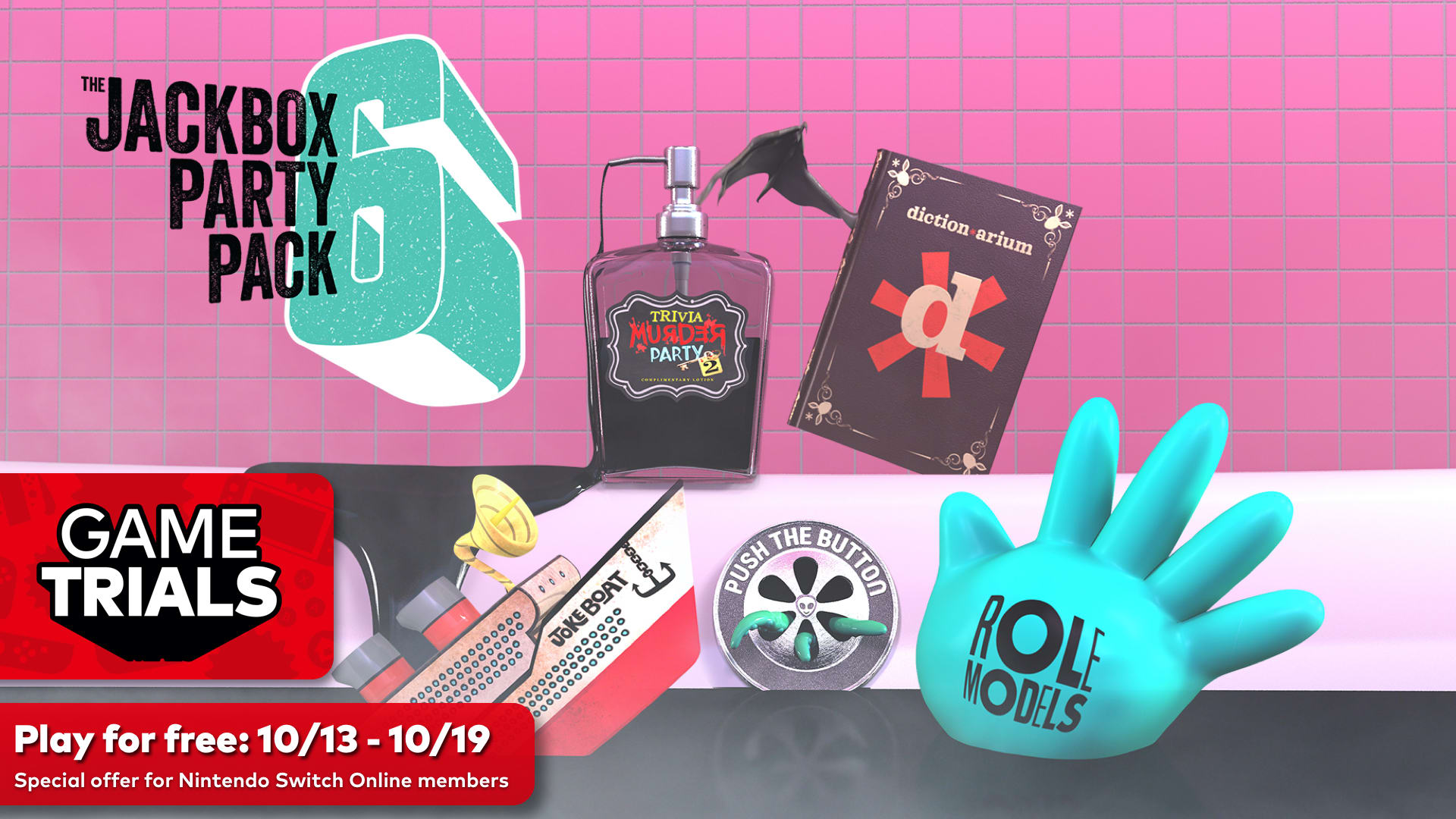 Unleash multiplayer madness with the latest Game Trial, The Jackbox Party Pack 6
Looking for a fun, easy-to-learn party game to play with friends and family, no matter where they might be?
From 10/13 at 10 a.m. PT to 10/19 at 11:59 p.m. PT, Nintendo Switch Online members* can download and try out the full The Jackbox Party Pack 6 game for no additional cost with this latest Game Trial.
It's the wildest Party Pack yet, with the absurd deathmatch Trivia Murder Party 2, the weird word circus Dictionarium, the hidden identity game Push The Button, the comedy contest Joke Boat and the offbeat personality test Role Models. Use your phones or tablets** as controllers and play with up to 10 players, plus an audience of up to 10,000!
If you decide to buy the game during or after this offer, you'll keep all save data, so you won't have to worry about losing your progress. As an added bonus, for a limited time you can purchase this title for 30% off! Act fast—this sale ends 10/27 at 11:59 p.m. PT.
To learn more about the The Jackbox Party Pack 6 game for the Nintendo Switch™ system, visit the official site.
About Nintendo Switch Online
Games Trials like this are a perk for Nintendo Switch Online members, along with other benefits like:
Haven't tried Nintendo Switch Online yet?
Find out more about Nintendo Switch Online—and learn how you can get a 7-day Trial membership—on the official site or from the HOME Menu on your Nintendo Switch system.