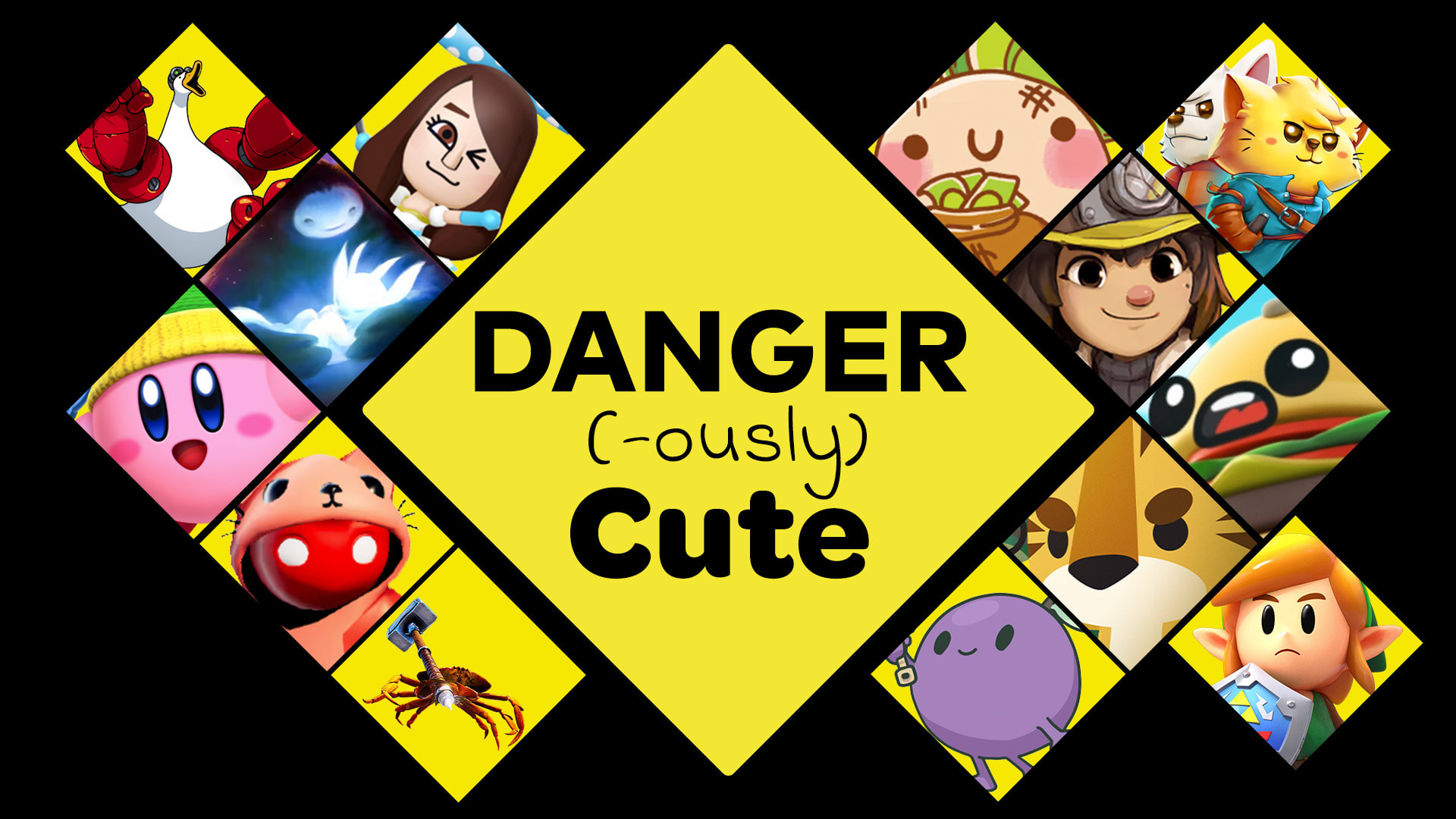 These adorable heroes really pack a punch!
Every story needs a central character. But what makes a hero? Is it bravery, perseverance, or a certain level of adorableness? Whatever it may be, opponents may want to think twice before underestimating the heroes in these games. They may be cute, but they're dangerously cute!
Choose from a cast of Kirby's most iconic copy abilities and duke it out to be the last Kirby standing. Familiar friends and foes like Bandana Waddle Dee and King Dedede also make an appearance as playable characters. Punch, slash, toss, and hammer your way to an (adorable) victory dance!
Meet the next generation of explorers as they find themselves on the Moon, searching for treasure and missing family members. Join the coiffed-haired Roffy D. Sloth, the adventuring LISE Project, and more as you encounter branching paths, animals to tame, and danger around every corner.
The Legend of Zelda: Link's Awakening:
As Link, awaken in a strange land where animals and monsters roam. Explore trap-ridden dungeons, solve tricky puzzles, and uncover mysteries throughout Koholint Island. Along the way, say hello to a hilarious assortment of charming characters that are ready to offer a helping hand.
It's furvival of the fittest in this 64-player, top-down 2D battle royale game*. As an adorable animal, fight tooth and claw across an abandoned safari park to become the top dog (or cat, or sloth…). Collect some of your favorite critters and customize then to become an apex predator.
Fight Crab is an over-the-top physics-based, 3D action battle game that combines giant crustaceans, deadly weaponry, and intense claw-to-claw combat. Embark on a world tour of devastation, flipping over as many crabs as possible in a quest to be crowned lord of the crustaceans!
Under threat from a continuing war between the cats of Felingard and the advancing dogs of the Lupus Empire, CAT QUEST II tells the tail of two kings, brought together against their will, on a journey of paw-some discovery to reclaim their thrones. Sink your claws into this journey alone or with a friend**!
Turnip Boy Commits Tax Evasion:
Take control of an adorable, trouble-making turnip. After failing to pay taxes and getting evicted, you must go on a quest to pay back your massive debt to Mayor Onion. Along your journey, uncover what's spoiling this garden community and tear down the corrupt vegetable government!
Slice and dice your friends** with boomerangs in this frantic physics party game. Play as adorable-looking foods (looking at you, Avocado) while grilling, chilling enemies. Discover ridiculous power-ups and stack them together in deadly combinations to become the ultimate Boomerang Fu master.
Gang Beasts is a silly multiplayer** party game with surly gelatinous characters, brutal slapstick fight sequences, and absurd hazardous environments. Set on the mean streets of Beef City, you can dress up in a variety of outfits, like the Walrus, Rhino, and more.
Create Mii™ characters of your family and friends, then cast them in a comedy-filled adventure to bring down the face-stealing Dark Lord. Customize each character, assign them roles, and watch them come to life! Have a blast with different features, including an adorable horse pal, wigs, makeup, and more.
The Void King commands a vast army of minions. Who can stop them? You. Travel the galaxy and hunt down evil as the Mighty Goose. In this fast-paced run-and-gun game, hordes of enemies and screen-filling bosses will test your skill, timing, and ability to dodge.
Grapeness awaits! Try to unify a broken community as the newly appointed Guardian of The Grove. Traverse a vibrant island to combat invasive Rot, inspire its inhabitants, and rebuild your home. You won't have to do this alone: fruity friends await, ready to lend a hand.
Ori and the Blind Forest: Definitive Edition:
After a powerful storm sets a series of devastating events in motion, Ori must journey to find courage and confront a dark nemesis to save the forest of Nibel. As Ori, you'll explore the emotional story about love, sacrifice, and the hope that exists in us all.