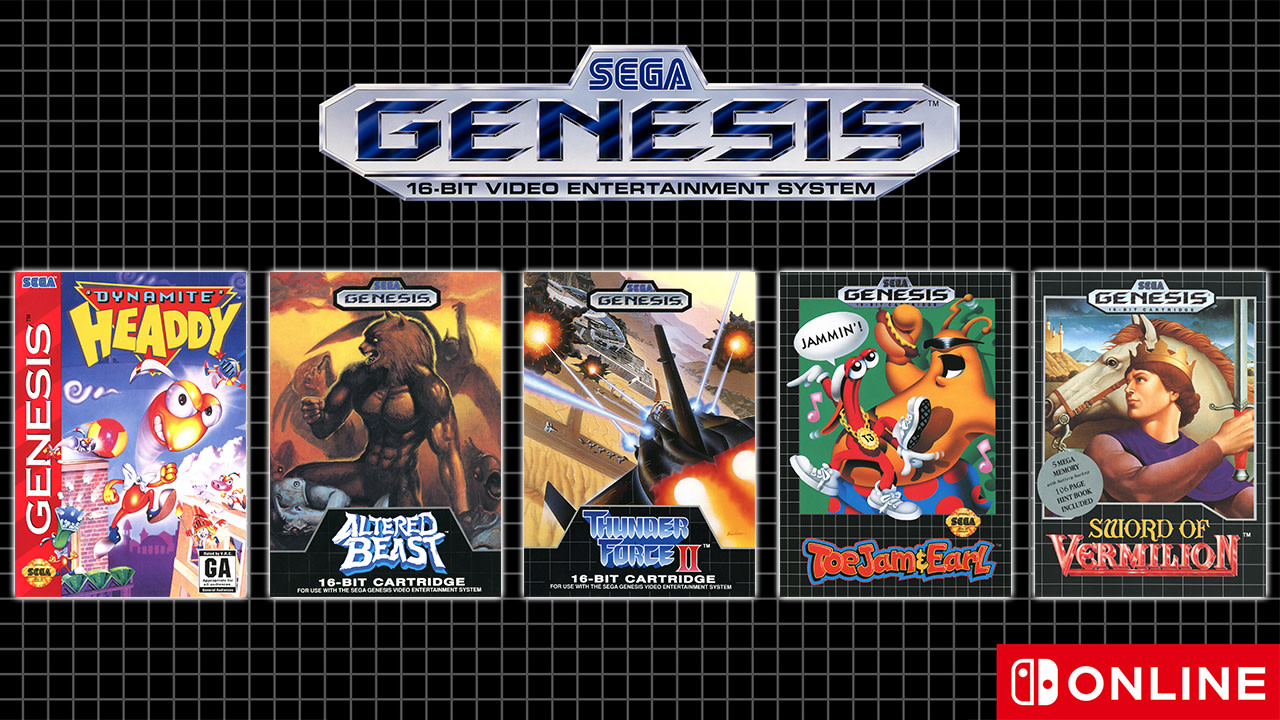 Nintendo Switch Online + Expansion Pack: SEGA Genesis games for December
Available now! Five more SEGA Genesis games have been added to the Nintendo Switch Online + Expansion Pack membership plan. This plan gives you all the benefits of a Nintendo Switch Online membership, access to a selection of Nintendo 64™ and SEGA Genesis games, and access to the recently released Animal Crossing™: New Horizons - Happy Home Paradise DLC*.
Thunder Force 2

In this first installment of Technosoft's popular shooting series for the SEGA Genesis/Mega Drive, pilot the starfighter Exceliza on a mission to destroy the battle fortress PREAREOS, a superweapon created by the Empire of Lone. Equip the Exceliza with up to eight different weapons by acquiring items and change up your arsenal depending on the situation. On your journey to the heart of the planet Nebula, you'll alternate between top-down, eight-way scrolling stages as well as the more familiar horizontal auto-scrolling stages.
ToeJam & Earl
ToeJam and Earl, the funkiest guys in space, explore the bizarre planet Earth in this roguelike action game. Use gift-wrapped power-ups to keep yourself out of trouble while you look for parts to repair your spaceship.
Sword of Vermillon
Lovingly crafted by Sega AM2, this action RPG features a rich soundtrack, and shifting styles and perspectives based on gameplay. Journey to gather eight rings scattered across the land and save the world from evil.
Altered Beast
Save the kidnapped goddess Athena in this beat-'em-up action game. Collect Spirit Balls on each level to transform into bestial forms of ultimate power and defeat your monstrous foes.
Dynamite Headdy
Starring Headdy, the puppet hero of courage and justice who fights using his own head. Use 17 different power-up heads to defeat the evil puppet servants of Dark Demon!