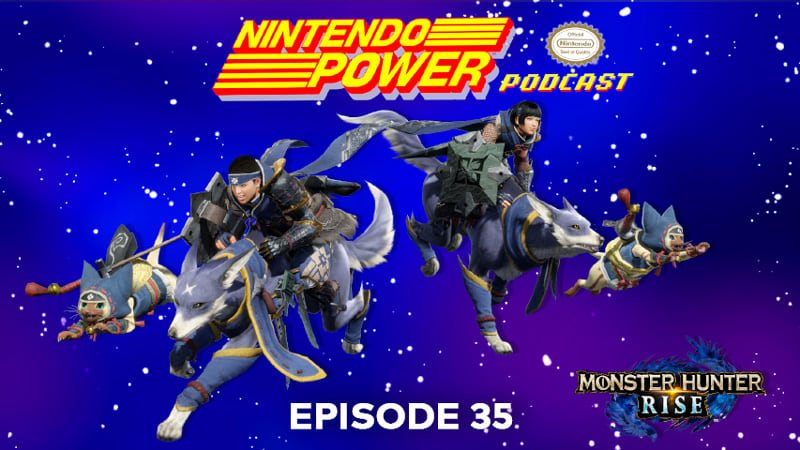 Nintendo Power Podcast episode 35 available now!
Street Fighter. Mega Man. Resident Evil. For decades, Capcom has developed iconic series and classic games, and in this episode, Chris covers some of his favorites with Capcom's own Mike and Yuri. Stephanie from Nintendo of America joins too, and the group starts by sharing stories of their recent hunt together in the upcoming Monster Hunter Rise game for the Nintendo Switch™ system. They also reveal the results of Capcom fan polls, take an all-Capcom Warp Zone Quiz, revisit the Capcom NES™ and Super NES™ classics Ghosts 'n Goblins and Super Ghouls 'n Ghosts, and pick their most anticipated upcoming Nintendo Switch games (including a couple Capcom contenders)! So, power up your Mega Buster, charge up your Flash Kick, buff up with your Hunting Horn and join in!
We hope you enjoy the show!
– Your friends at Nintendo
Games discussed include:
Nintendo Power Podcast is available on Apple Podcasts, YouTube, Spotify, SoundCloud, Google Podcasts and on the Nintendo Switch system in News.