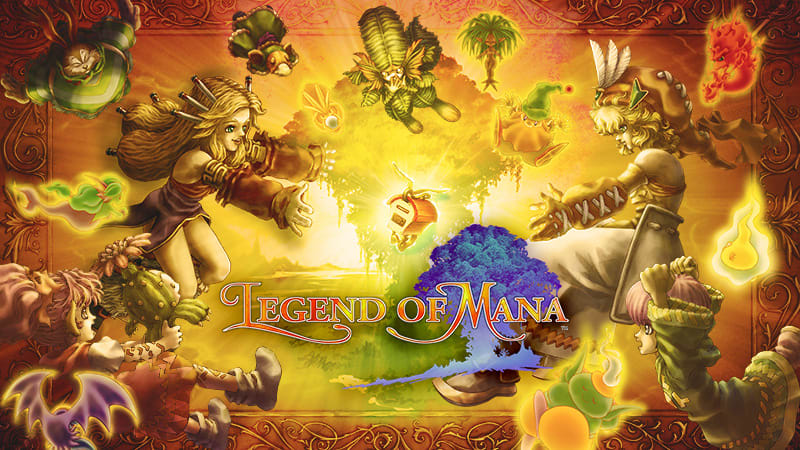 Now available! Experience the HD remaster of Legend of Mana.
Originally released over 20 years ago, Legend of Mana has now been remastered with HD graphics and new features.
Set off on a journey to find the mystical Mana Tree seen in a dream, before discovering... the world map is empty! During your travels, you'll acquire special artifacts that you can place wherever you'd like on the map. This act will bring towns and dungeons to life; advancing the story and allowing you to uniquely shape the world of Fa'Diel.
As you continue your journey, you'll meet a colorful cast of characters, square off against fearsome monsters, and complete quests. New features include a soundtrack with some newly rearranged music (with the option to alternate between the new and original soundtrack), the ability to turn off enemy encounters, and the never-before released mini-game "Ring Ring Land."
If you would like to purchase the game, please visit https://www.nintendo.com/en_US/games/detail/legend-of-mana-switch/.