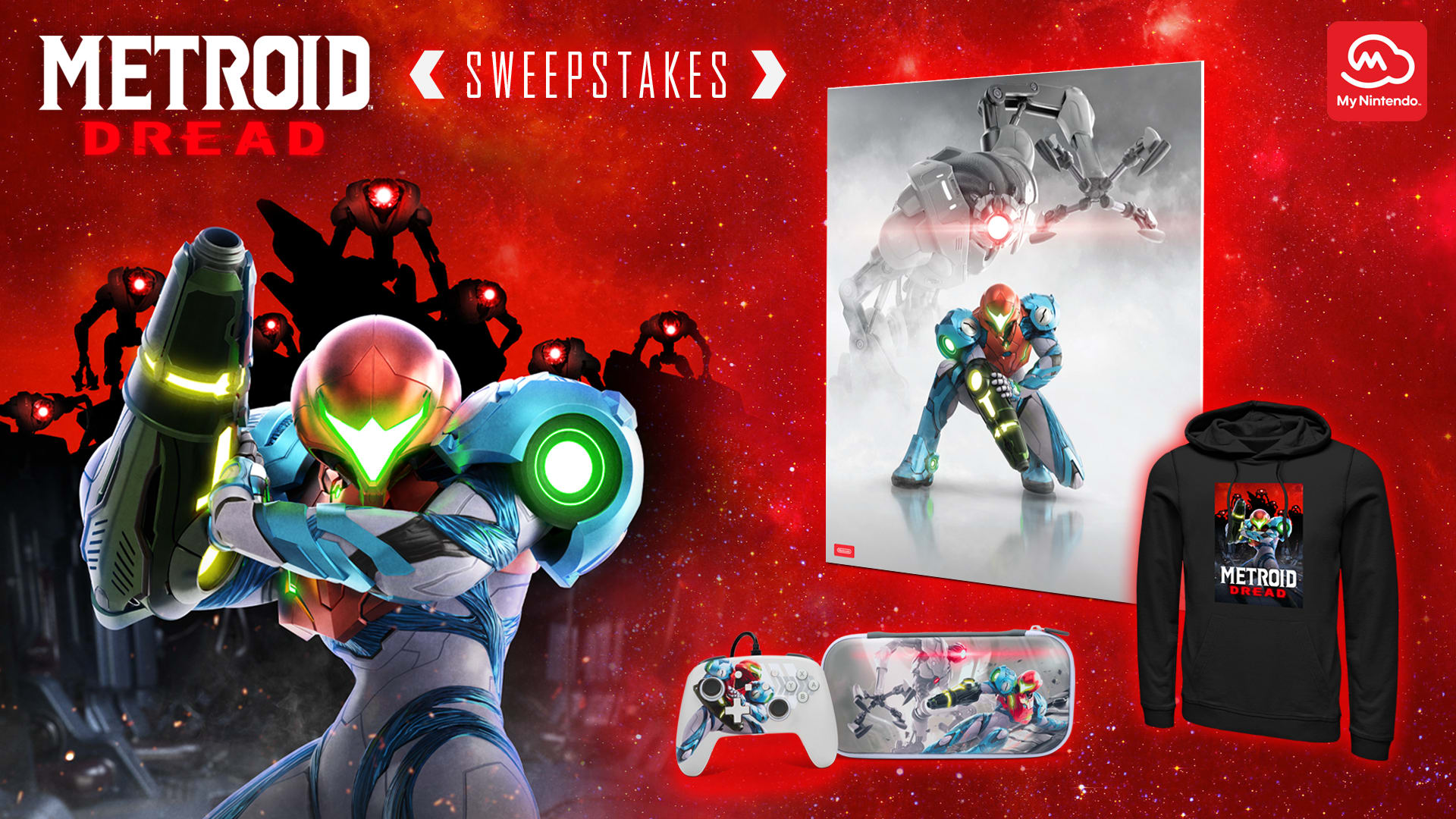 Enter the My Nintendo Metroid™ Dread Sweepstakes!
Enter for a chance to win an out-of-this-world Metroid prize pack in the My Nintendo Metroid Dread Sweepstakes! My Nintendo members can redeem 10 My Nintendo Platinum Points* to enter, with up to 3 entries total. 10 lucky winners will be picked—enter today!
Enter the My Nintendo Metroid Dread Sweepstakes ▶

Prizes:
20" W x 24" H Metroid Dread HD Metal Sublimation Print
Be the envy of Metroid fans everywhere with this stunning wall art, featuring Samus and an E.M.M.I. robot from the Metroid Dread game for Nintendo Switch. This wall-mounted artwork features an HD Metal Sublimation printing process, which gives more depth, sharper contrast, and deeper color saturation than traditional photo printing.
Celebrate the return of Samus Aran in her first new 2D Metroid adventure in 19 years with a Metroid Dread Enhanced Wired Controller for Nintendo Switch, and a Slim Case for Nintendo Switch from PowerA. Whether you're fighting off strange alien lifeforms across planet ZDR on-the-go or evading the mysterious and terrifying E.M.M.I. robots from your couch, equip yourself with the best Metroid gear for Nintendo Switch in any galaxy. Happy hunting!
Trade in your Varia Suit for this Metroid Dread Men's Hoodie Sweatshirt! You may be trapped on the remote Planet ZDR — with terrifying aliens and E.M.M.I. robots — but at least you'll have this soft pullover sweatshirt to keep you looking stylish all day long! Celebrate the newest installment of the video game for Nintendo Switch™ with this exciting style that shows off Samus, with the E.M.M.I. lurking in the background in a bold print across the front.
Coming soon: Metroid Dread Holographic Poster Set
Metroid fans rejoice! Our upcoming My Nintendo reward is a pair of action-packed, holographic foil posters featuring artwork from the Metroid Dread game for Nintendo Switch™.

Stay tuned for more information on my.nintendo.com
October Calendar wallpaper: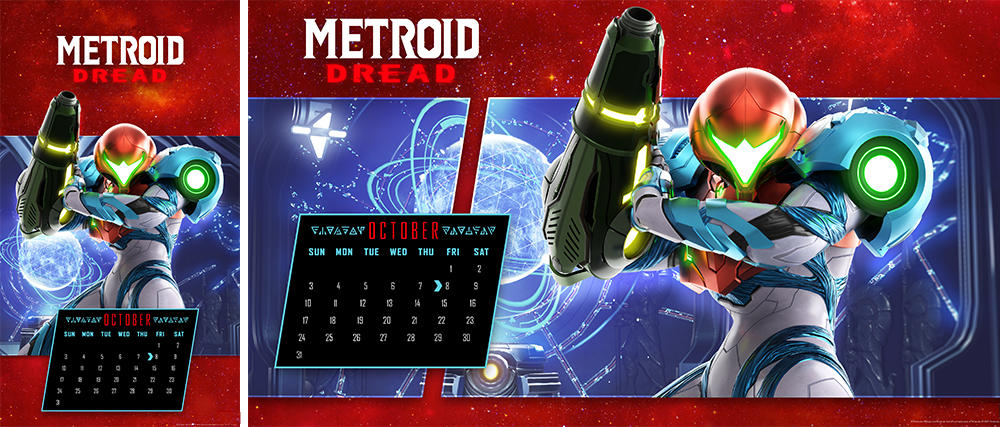 We are getting ready for the Metroid Dread launch on 10/8. You can redeem your 50 My Nintendo Platinum Points for this Metroid Dread October calendar.