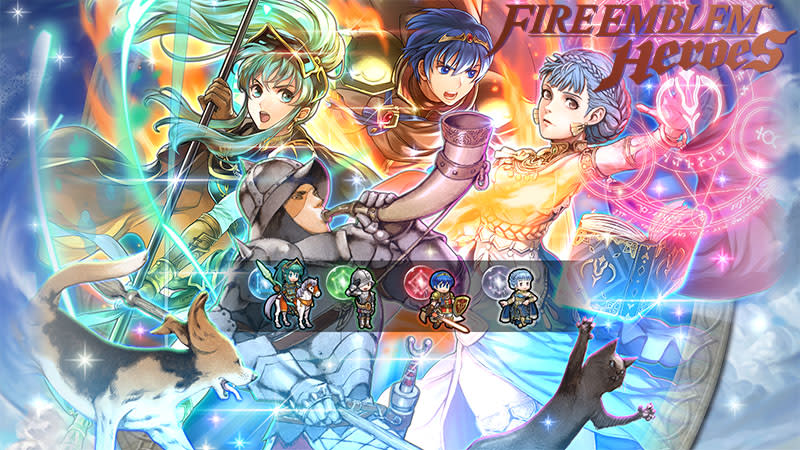 Chosen legends arrive for a free summoning event
Special versions of the Heroes who ranked the highest in the Choose Your Legends: Round 5 event are here and ready to battle!
Free summoning event
Available from 12 a.m. PT on Aug. 17
Hurry to pick any one of these four special-version Heroes you like best—for free! The Hero you choose will be summoned as a 5★ ally. However, you can only choose one, so think hard about who you want to join your army.
Snap a picture with Gatekeeper in AR
Available from 9 a.m. PT on Aug. 20
A newly added AR camera effect featuring Gatekeeper is available via the Nintendo Instagram channel.
You'll be able to find the AR effect and filter by searching "Browse Effects" when creating an Instagram Story, or by finding it under the Highlights section on Nintendo of America's Instagram page. Try snapping some pictures with the chibi version of this new Hero in augmented reality*!
To use the AR camera effect, the Instagram app must be installed on your device. Visit the Nintendo Instagram channel's profile and tap on the AR camera tab (the sparkle icon). Then tap "Try It" to use the effect to take pictures or video.
Please update to the latest version of the Instagram app and OS version for your device to use the AR camera effect. If an issue occurs, please close the Instagram app, then reopen it. Data charges may apply.
For more information about the Fire Emblem Heroes game, visit the official site: