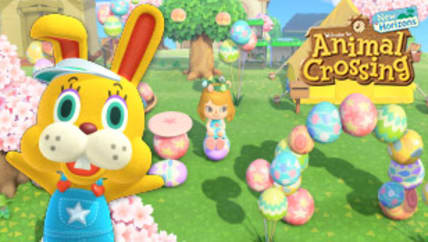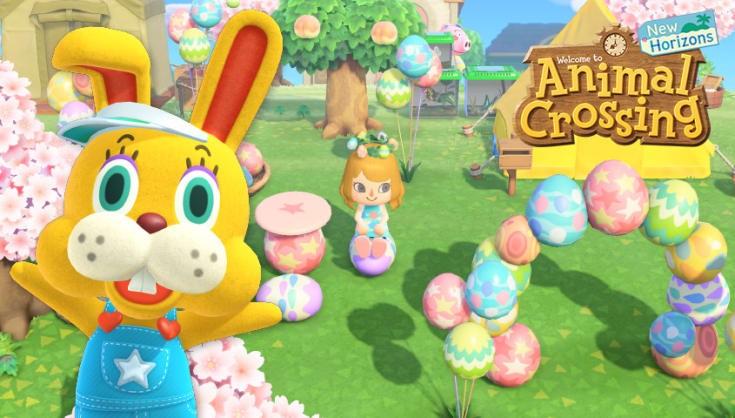 04/02/2020
Nintendo Switch
Here's some hoppin' info on Bunny Day in the Animal Crossing: New Horizons game!
Bunny Day is an in-game event that's got every bunny talking! From April 1st till April 12th, you'll be able to find Zipper T. Bunny on your island and go on an egg-citing egg hunt. You'll also be able to craft some limited-time items.
To join the festivities, you'll need to do some simple prep (please ask a parent-type person if you need some help with this):
1)     Make sure that your game is up-to-date. Chances are that your game already updated itself to Version 1.1.1. But if you need to do it yourself, select the game's icon on the HOME Menu, press the + Button, and select Software Update (internet connection required).
2)     During the event, make sure that your user profile is linked with a Nintendo Account, and that you start the game while connected to the internet . (You just need to do this once). You'll know it worked when your game says that it's Version 1.1.1a. We hope you enjoy Bunny Day!
If you'd like to learn more or purchase Animal Crossing™: New Horizons, be sure to visit the official site!