Trails of Cold Steel III: Self-Assertion Panels
Equippable messages that appear above playable characters' heads. You can choose from 10 different messages.
Headpats! x 10
◝(⁰▿⁰)◜×10
AAAHH!!! x 10
ULTRAVIOLENCE x 10
Oh, Rean... x 10
Mishy's so cute... x 10
Lookie! x 10
Get dat mira x 10
That's my sister! x 10
Haha! ★ x 10

*These items can be obtained from the DLC tab on the Item page. After obtaining the items, they can be equipped from the Costume page on the Camp Menu.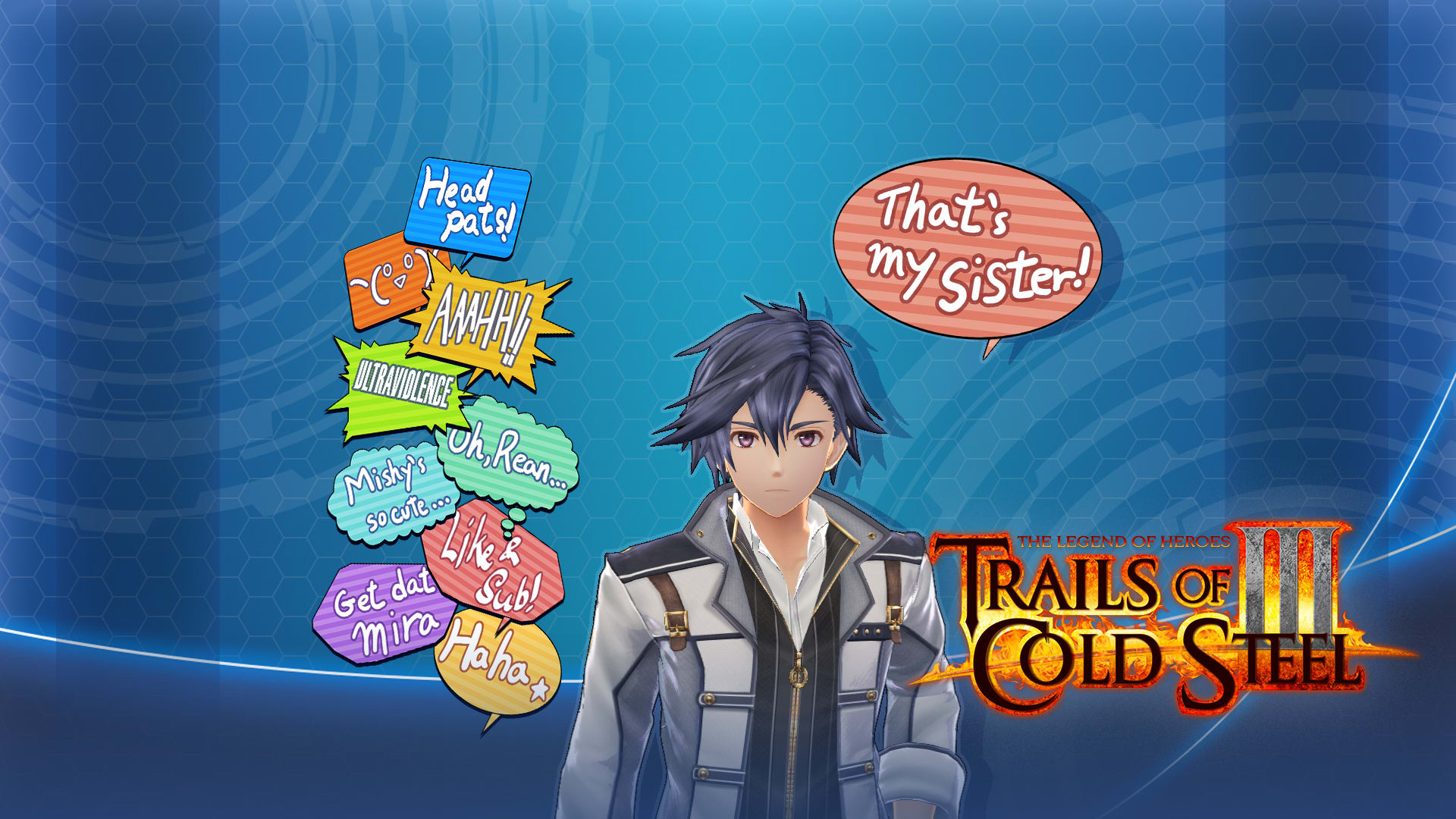 Supported play modes
Handheld mode, Tabletop mode, TV mode
© Nihon Falcom Corporation. All Rights Reserved. Licensed to and published by NIS America, Inc.