THE GAME OF LIFE 2 is here on Nintendo Switch™! This digital board game is an official, contemporary sequel to the classic THE GAME OF LIFE game. It offers more choices and more freedom every stage of the game on a fully animated and immersive 3D board. You've got thousands of meaningful ways to live your life before reaching the finish line.

THE GAME OF LIFE 2 is another one of Marmalade Game Studio's classic board games for kids and adults alike.

Features
- A CONTEMPORARY SEQUEL TO HASBRO'S CLASSIC BOARD GAME - THE GAME OF LIFE 2 drives the original from yesterday to today, with:
- Customizable pegs
- A selection of vehicles
- A 'Classic World' board
- Second chances, including the option to change job, go back to school and get married later
- New careers, including Video Blogger, Game Designer, Athlete and Dog Groomer
- More relationship options
- Pet adoption
- New ways to win, including points for knowledge and happiness, as well as wealth
- The chance to continue playing past retirement

- OPEN ONLINE MULTIPLAYER - Distance doesn't interrupt play when you connect with up to 4 players around the world
- PRIVATE ONLINE MULTIPLAYER - Invite up to 4 friends and/or family members to a private multiplayer game
- LOCAL MULTIPLAYER - Play at home with up to 4 friends or/ family members with TV mode, tabletop mode and handheld mode
- SINGLE PLAYER - There's no such thing as playing alone when you take on our challenging AI
- CROSS-PLATFORM MULTIPLAYER - Play on Nintendo Switch, against friends on their phones or PC!
- 3 WORLDS - Play the game on 3 different boards, including the 'Classic World', 'Fairytale Kingdom' and 'Haunted Hills'
- 8 ADDITIONAL WORLDS - The optional Season Pass gives you access to the beautiful Frozen Lands, have fun with dinosaurs in Age of Giants, and escape on a forever holiday in Sandy Shores world! Plus 5 additional themes as they're released.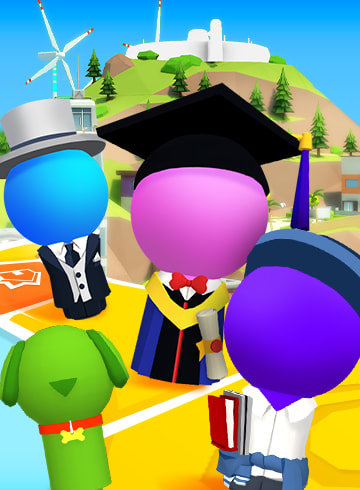 Supported play modes
TV mode, Tabletop mode, Handheld mode
Supported languages
British English, French, German, Italian, Spanish
Downloadable content (DLC)
Nintendo Switch Online membership (sold separately) and Nintendo Account required for online play. Not available in all countries. Internet access required for online features. Terms apply. nintendo.com/switch-online
THE GAME OF LIFE is a trademark of Hasbro and is used with permission. © 2021 Hasbro. All Rights Reserved.