Swimsuit Costume Set (13 Total)
Seven Knights - Time Wanderer - Swimsuit Costume Set
Characters get hot in the summertime! Swimsuit Costume Set that makes you feel refreshed!


- Vanessa's Costume "Southern Garden"
- Hayoung's Costume "Seaside Shopper"
- Shane's Costume "Varsity Swimmer"
- Orly's Costume "Blue Butterfly"
- Karl Heron's Costume "Spear of Waves"
Aquila's Costume "Marine Fortress"
- Ace's Costume "Wave Cutter"
- Kagura's Costume "Marine Girl"
- Lina's Costume "Southern Waterfront"
- Teo's Costume "Evening Waves"
- Elysia's Costume "Indigo Queen"
- Karma's Costume "Waterspout"
- Rin's Costume "Master of Sea Dragon"
13 Total


- You can only purchase the costume set once.
- You can equip in-game after purchasing.
- Please claim from "May" in the Room of Sand.
- Hero portraits don't change.
- Costumes only change hero appearance - they don't increase stats.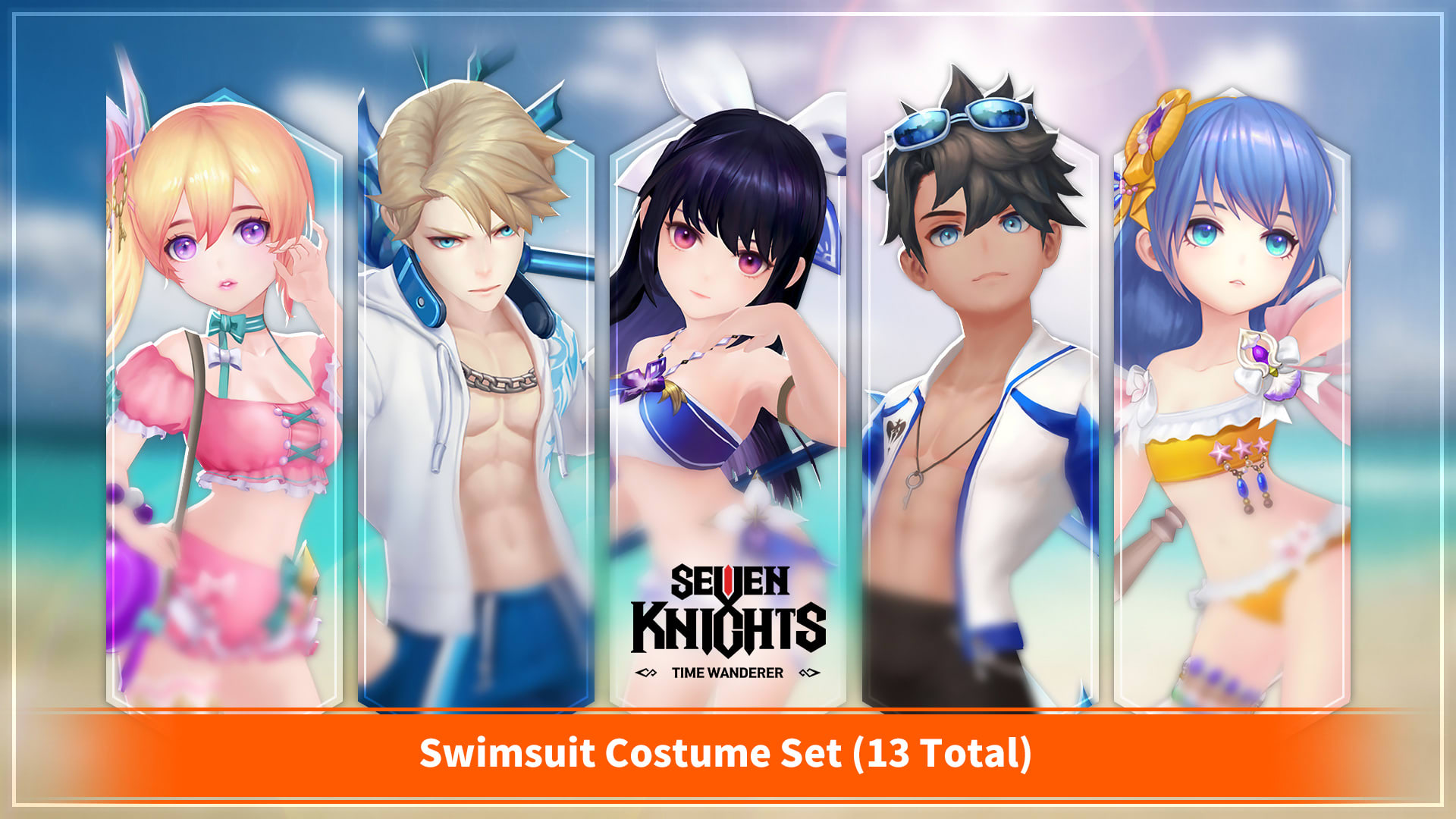 Supported play modes
Handheld mode, Tabletop mode, TV mode
© Netmarble Corp.& Netmarble Nexus Inc.2020 All Rights Reserved.