Splat! This spot the difference game is extra messy! When you find a difference, splat it with paint!
Play solo or battle it out with friends! Up to four can play with just one copy of the game using Download Play.
With hundreds of pictures and differences that change each time you play, the puzzles never repeat.
Enjoy four game modes:
Classic - Find the differences before time runs out.
Casual - Relax and play without a timer.
Frenzy - Only one difference, but you have to find it fast!
Mirror - One picture is flipped upside down!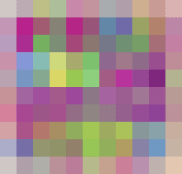 Copyright (c) 2016 Lightwood Consultancy Ltd