Side Story Pack Yukari Arc
Side Story Pack, vol. 3!
The title is, "The Education of Spell Bubble - Yukari's Counterattack"!

■Plot:
Yukari was not amused by Spell Bubble's popularity in Gensokyo. So, in order to put restrictions on it, she came up with a surprising plan!

This is the story of how Gensokyo and Yukari came to accept Spell Bubble, in spite of some initial prejudices.

■New Music
・Slicing Netherworld Boundaries / Diao ye zong
・Zangetsu Aria / Kishida Kyoudan & The Akeboshi Rockets
・DOWN DOWN DOLL / Akatsuki Records

* Songs can be played by clearing the corresponding stages.

■Stages
The side story is broken up into 5 stages
where you can battle against different oppnonents.
There's also three difficulty levels to choose from.

・Stage 1: Yuyuko Saigyoji
(Slicing Netherworld Boundaries)
・Stage 2: Satori Komeiji (Sadistic Paranoia)
・Stage 3: Youmu Konpaku (Zangetsu Aria)
・Stage 4: Tenshi Hinanai (Ecstatic Dreamers)
・Stage 5: Alice Margatroid (DOWN DOWN DOLL)

* Internet connection required for purchase.
* Game must be restarted after pack is purchased in order to use it.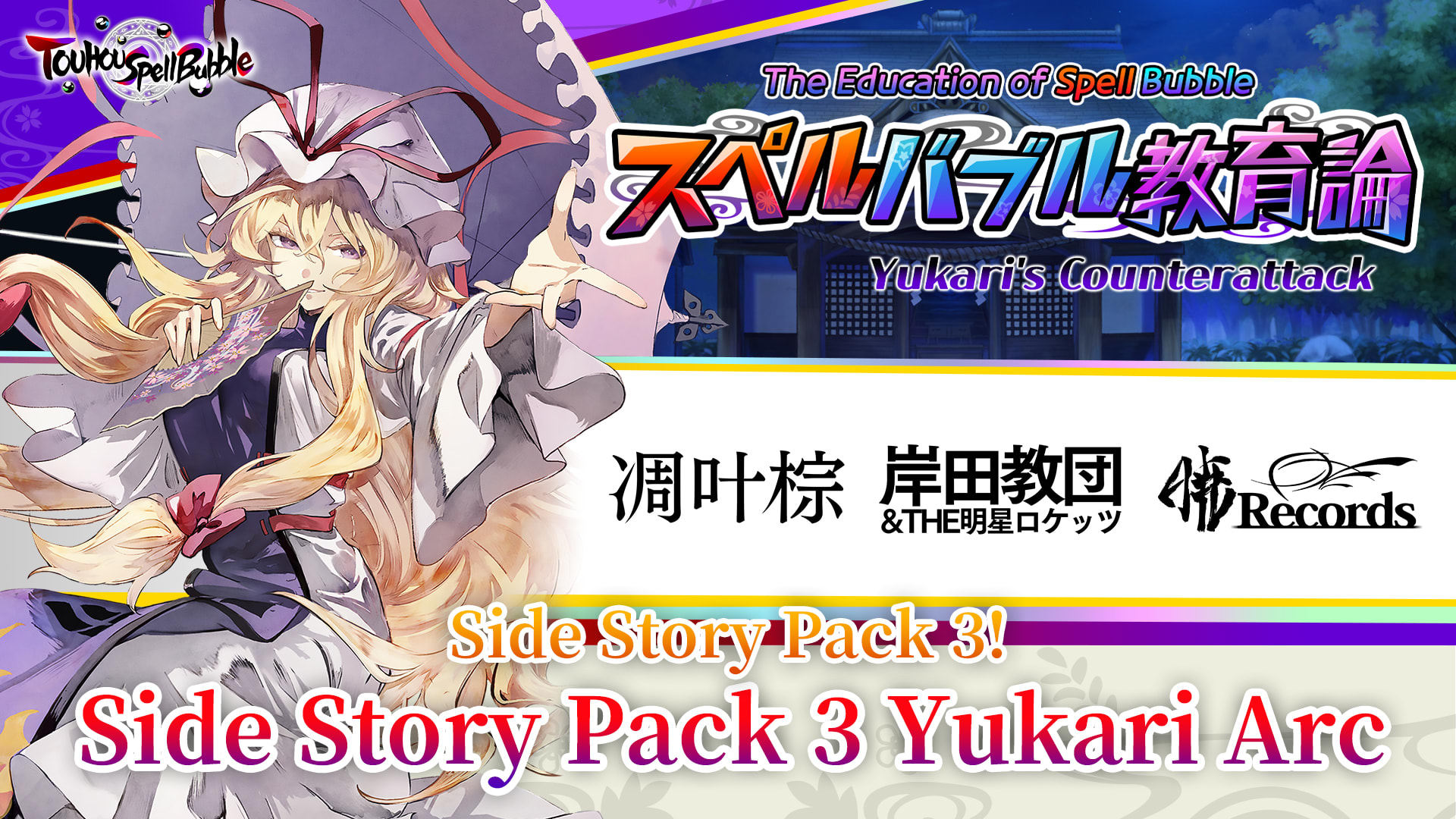 Supported play modes
Handheld mode, Tabletop mode, TV mode
©Team Shanghai Alice/TAITO CORPORATION 2020
Touhou Spell Bubble is a spin-off based on the Touhou Project