Add four wacky new rides to your vehicle collection with the Oddball Car Pack for Beach Buggy Racing 2: Island Adventure! Dominate the leaderboards in a massive metal tank, soar over obstacles in a UFO or plunge into an all-toilet race with your friends. The Oddball Car Pack comes loaded with ridiculous fun:

• Commander, a rugged 6-wheel tank that crushes everything in its path
• Quick Slice, a multitasker of deliciousness, this catering station wagon smokes your competition while it fires your food
• Royal Flush, a sanitation station built for speedy movements, this is a commode for the road
• Invader X, a hovering astral auto with an out-of-this-world look!

All new cars come unlocked and ready to play! Complete the vehicle missions to unlock an exclusive gold skin for each car and brag about that bling.

Show off your skills and bring on some pizzazz (and pizza) with this wacky set of oddballs!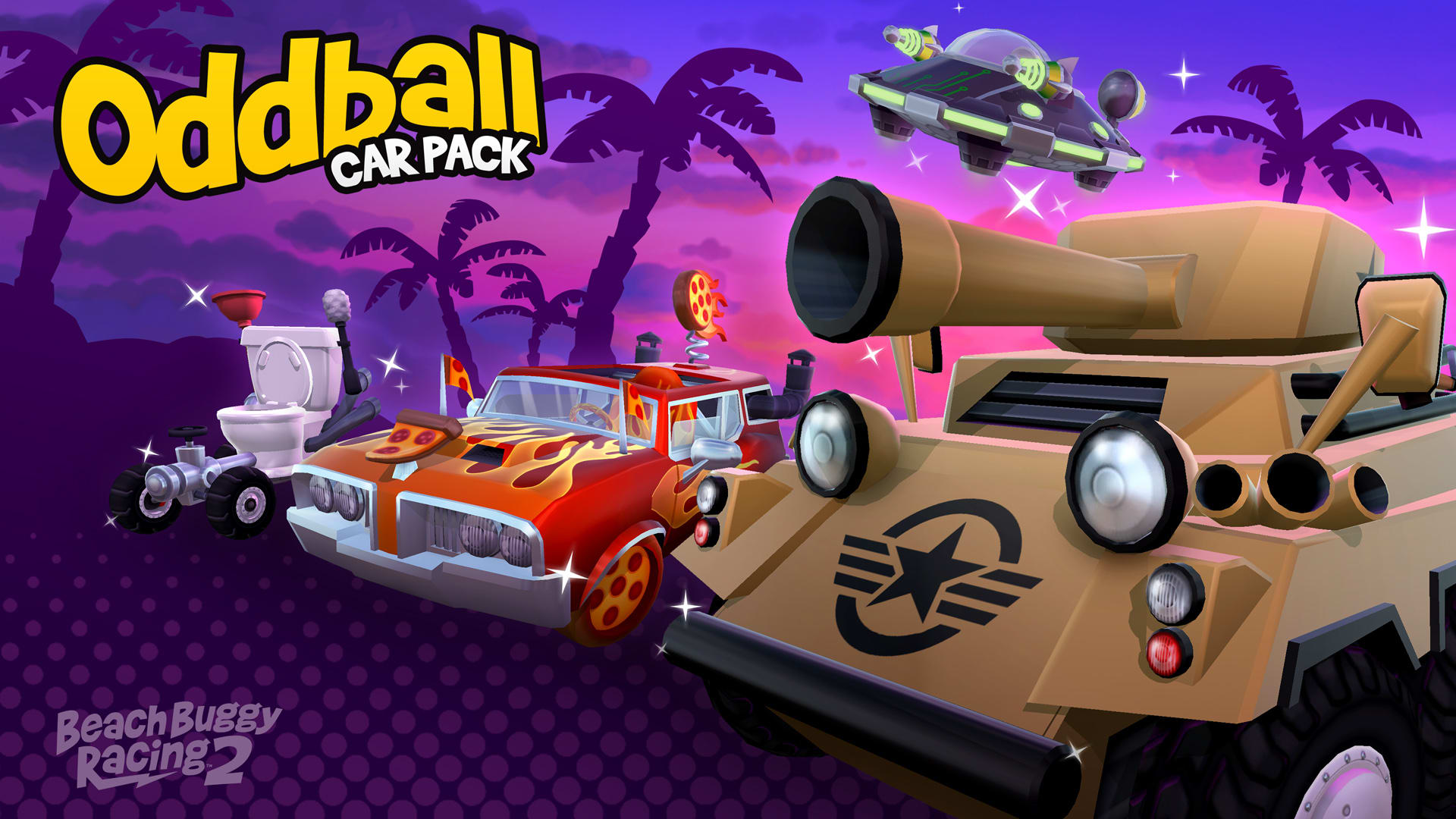 Supported play modes
Handheld mode, Tabletop mode, TV mode
Beach Buggy Racing™2: Island Adventure Copyright © 2021 Vector Unit® Inc. All rights reserved.