Naruelu Wine and recipies
Contents:
- Naruelu Wine "The finest quality Naruelu-produced wine."
- Naruelu Wine (S) "Reasonably-priced Naruelu Kingdom Wine sold by weight straight from the barrel."
*You can buy it at any time in the game shop( Caravan Shop in Old Town Riverside ) when you purchase it.
- Recipes that use wine "Recipes for meals and desserts made using Naruelu Wine and Pom Wine will be added."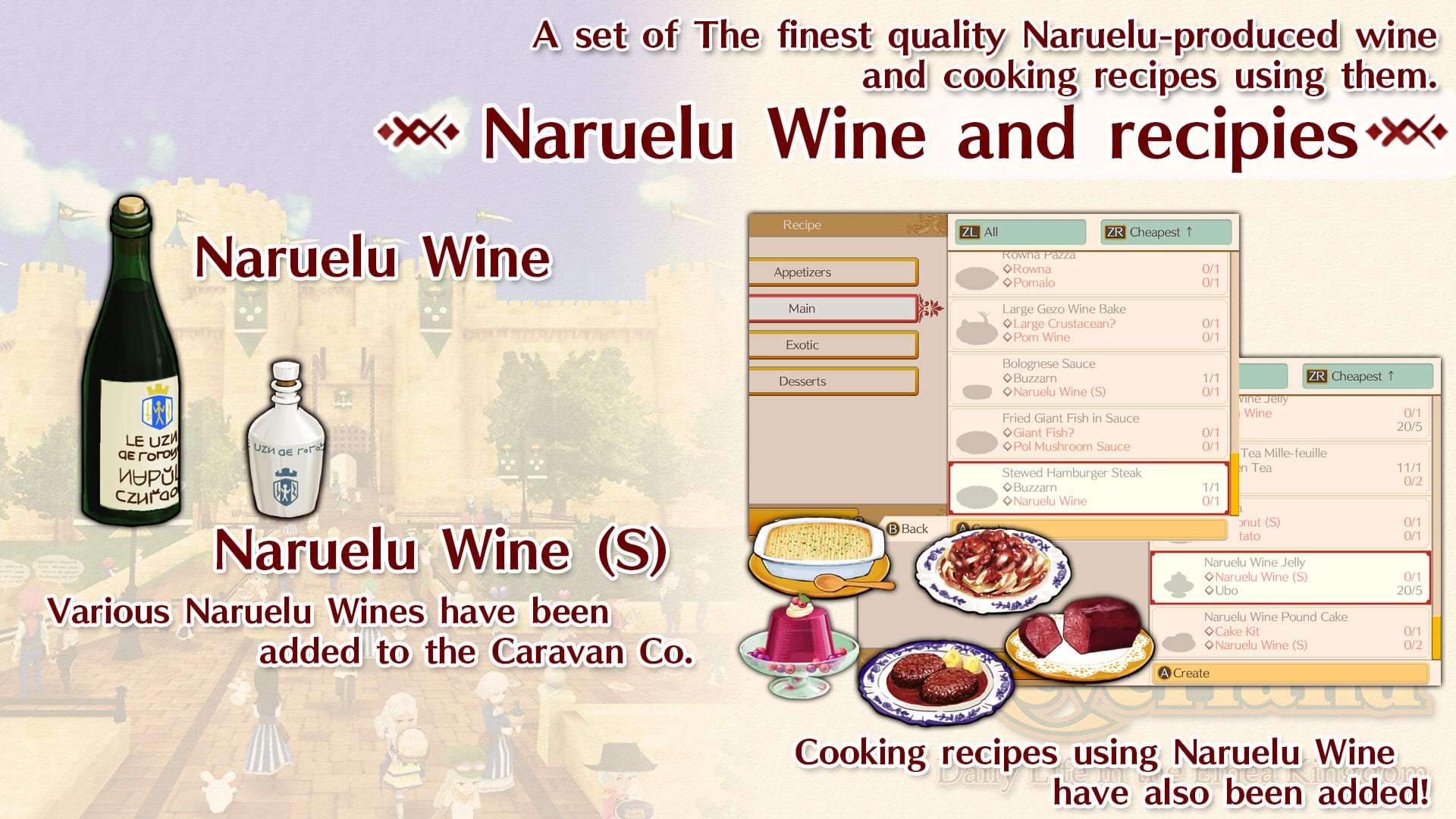 Supported play modes
Handheld mode, Tabletop mode, TV mode
©althi Inc. WorldNeverland®