A DLC pack for GROOVE COASTER WAI WAI PARTY!!!! that includes 10 popular songs, navigators and avatars from Muse Dash and various music games.

This pack includes the following content.
■Song Pack (10 songs)
・Lights of Muse
・Stargazer
・XING
・Funkotsu Saishin Casinou
・Gift box
・ЯUBY:LINTe
・Altale
・GOODBOUNCE
・Punai Punai Taisou
・???(Secret)

■Navigator
・Rin *with voice
・Buro *with voice
・Marija *with voice

■Avatar
・RIN(2D)
・BURO(2D)
・MARIJA(2D)
・TERUYAMA(2D)

*Some content will be unlocked via missions after downloading.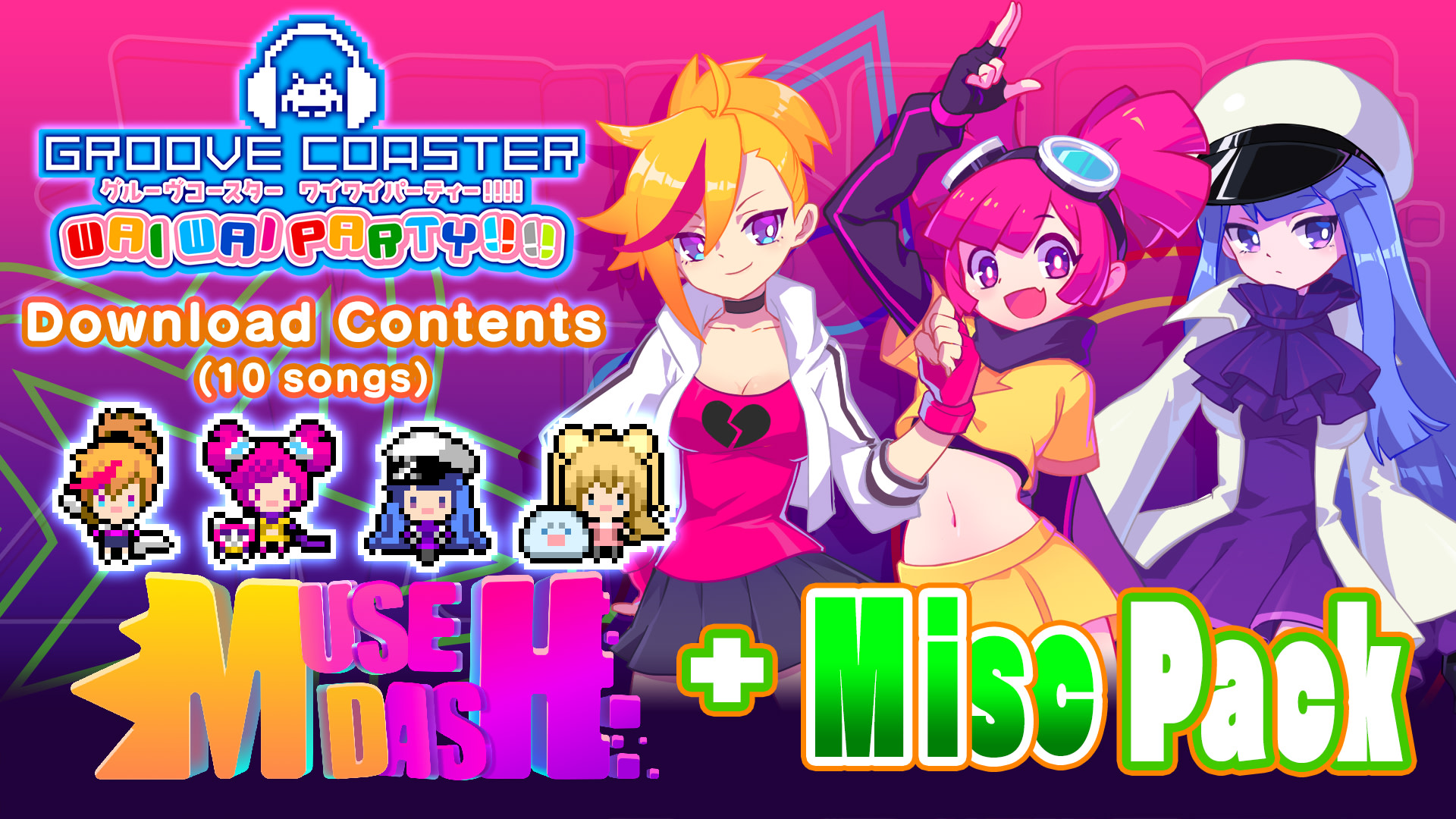 Supported play modes
Handheld mode, Tabletop mode, TV mode
© TAITO CORPORATION 1978,2020 ALL RIGHTS RESERVED.
© 207-2020 peropero Co.,Ltd.