Fresh from defeating Sigma and his Mavericks, Mega Man X tracks down the remaining rogue Reploids to an abandoned factory where they are continuing their rebellion. While Mega Man X is kept busy by eight all-new Mavericks, a new threat plots to resurrect a secret weapon that is all too familiar!
Now, guide Mega Man X through eight stages in his search to destroy the remaining Mavericks, gain their powers, and uncover the secret entity guiding them all. Also, pilot powerful new vehicles like the mobile attack cycle, and with help from the good Dr. Light, discover incredible new abilities hidden in capsules buried throughout the world. Only then will X will be ready to face his destiny as a Maverick Hunter!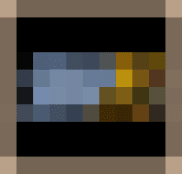 ©CAPCOM CO., LTD. 1995, 2016 ALL RIGHTS RESERVED.