Maharani Huntress Character Expansion Pack
Grab your gear, a new Strange Brigade member has joined the hunt: Anjali Khan, tracker extraordinaire!

The secret Maharani ruler of a prosperous Indian state, it was only after the discovery of an unholy curse on her family that Anjali joined up with the Strange Brigade in the hopes of tracking down and defeating the demon that afflicted it once and for all.

The Maharani Huntress character expansion pack includes playable character Anjali Khan and the following:

- Spear of the Ice age amulet power
- Audley A40 Exemplar SMG
- Eastleigh M1 rifle
- Cluster Grenade special item

All contents of this pack can be used in any mode, solo or in online co-op.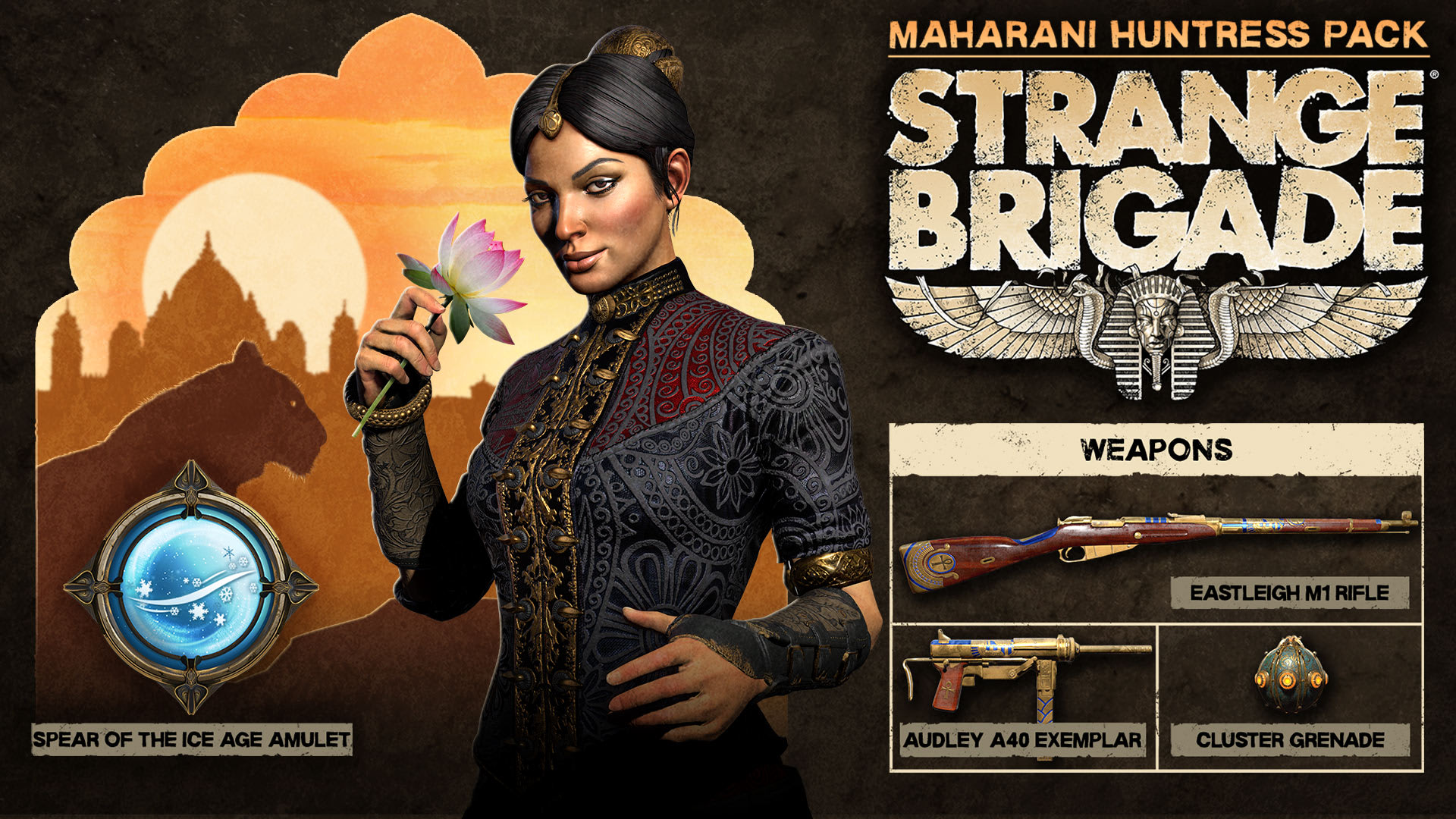 Supported play modes
Handheld mode, Tabletop mode, TV mode
©2021 Rebellion. The Rebellion name and logo and the Strange Brigade name and logo are trademarks of Rebellion and may be registered trademarks in certain countries. All rights reserved.