The "Liz Triangle Song Pack" we announced at the
Touhou Spell Bubble Festival the other day is out at last!

To celebrate ten mllion views, we've included the hit track,
"Who Killed U.N.Owen," uncut and changed-up in tempo!
We've also included an all-original Touhou Gouyoku Ibun
arrangement of the tune, "Yok"!
We just know you'll love its magnificent and complex beats!

This pack contains the following:

■Six Songs
・Who Killed U.N.Owen
・Another Ego
・Nega-Posi
・Halation, Remotion
・Leap Over The Stars
・Yok

■Six Challenge Stages
・Lv.5 A Terrible Liar (Halation, Remotion)
・Lv.6 Gensokyo, Land of the Free (Leap Over the Stars)
・Lv.7 Will It Be Tea or Training? (Nega-Posi)
・Lv.8 Unaware Activation (Another Ego)
・Lv.9 Greed (Yok)
・Lv.10 Playing With Dolls... (Who Killed U.N.Owen)

*Internet connection required for purchase
*Game must be restarted after songs are purchased in order to use them."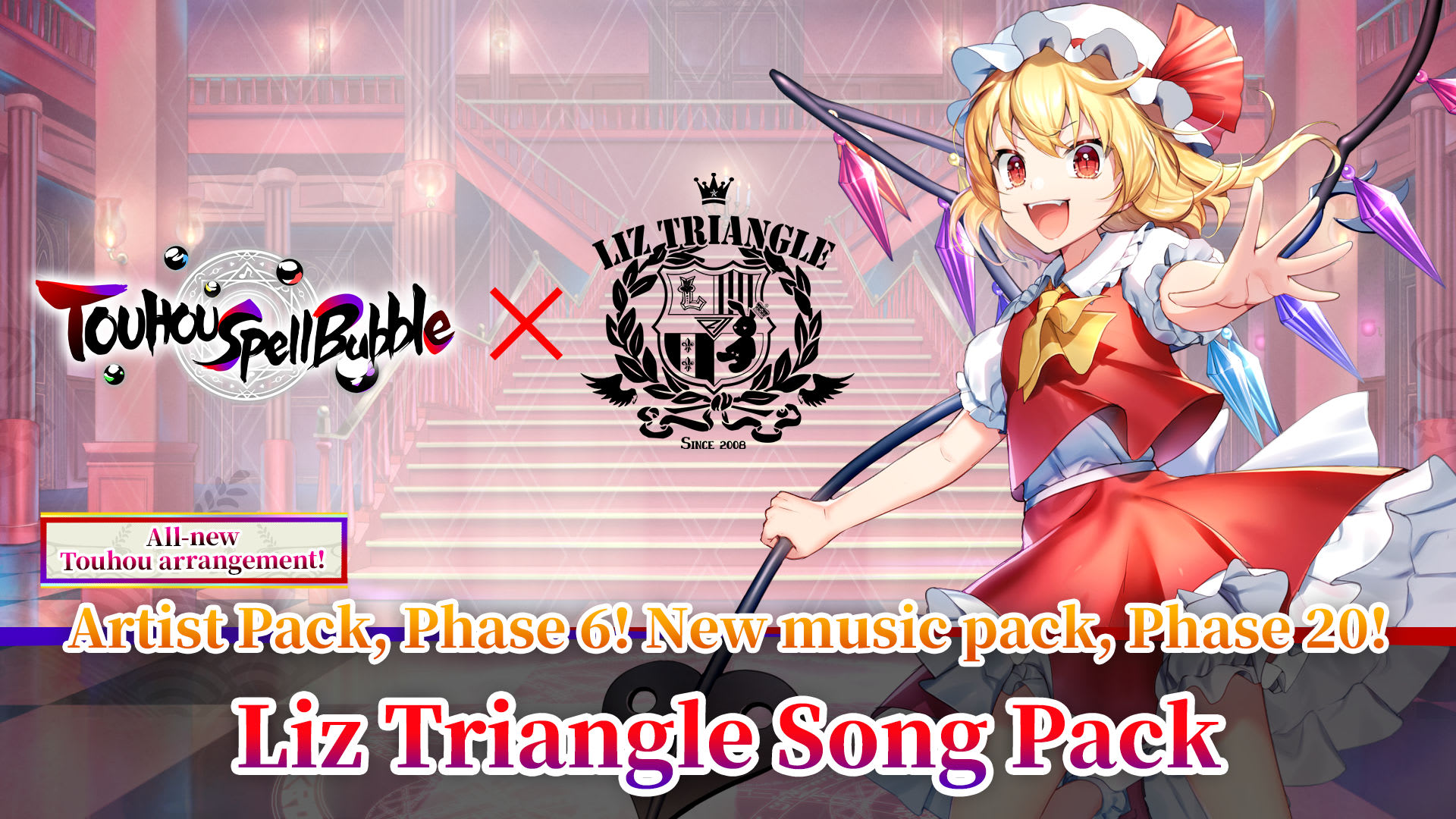 TOUHOU Spell Bubble is a spin-off based on the Touhou Project
©Team Shanghai Alice/TAITO CORPORATION 2020