A DLC pack for GROOVE COASTER WAI WAI PARTY!!!! that includes 10 songs, navigators, and avatars from Lanota.

This pack includes the following content.
■Song Pack (10 songs)
・Frey's Philosophy
・Journey
・cyanine
・Apocalypse
・Song for Sprites
・Androgynos
・You are the Miserable
・Hayabusa
・Specta
・???(Secret)

■Navigator
・Ritmo
・Fisica

■Avatar
・Ritmo
・Fisica
・Nero
・Rossa

*Some content will be unlocked via missions after downloading.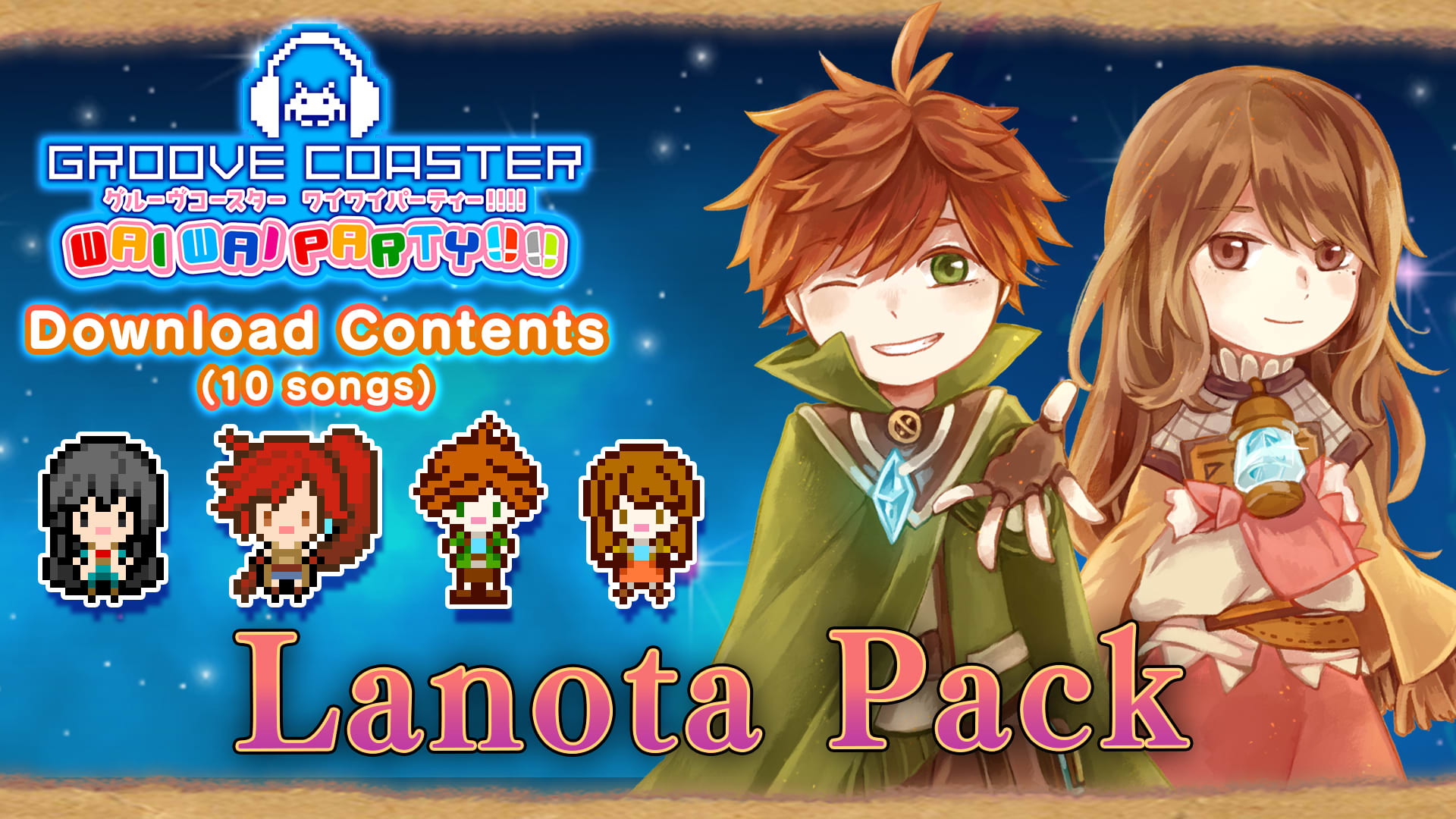 Supported play modes
Handheld mode, Tabletop mode, TV mode
© TAITO CORPORATION 1978,2019 ALL RIGHTS RESERVED.
©Noxy Games Inc.