Fantasy Strike is a vibrant fantasy fighting game. This Collector's Pack gives you the ultimate in Fantasy Strike experience. Get everything in the Core Pack PLUS 13,500 gems, one year of Fantasy+ membership, the High Roller costume for Lum the Gambling Panda, and the exclusive "Party Time" KO effect.

In addition, the Core Pack (included in this bundle) gives you access to several game modes: Arcade mode, Versus mode for local play (including standard and team battle), Survival modes (including 4 sub-modes), and the over-the-top Boss Rush mode where you assemble a deck of powerups against increasingly crazy CPU characters. The Core Pack also lets you send and receive direct challenges from friends in both standard and team battle modes.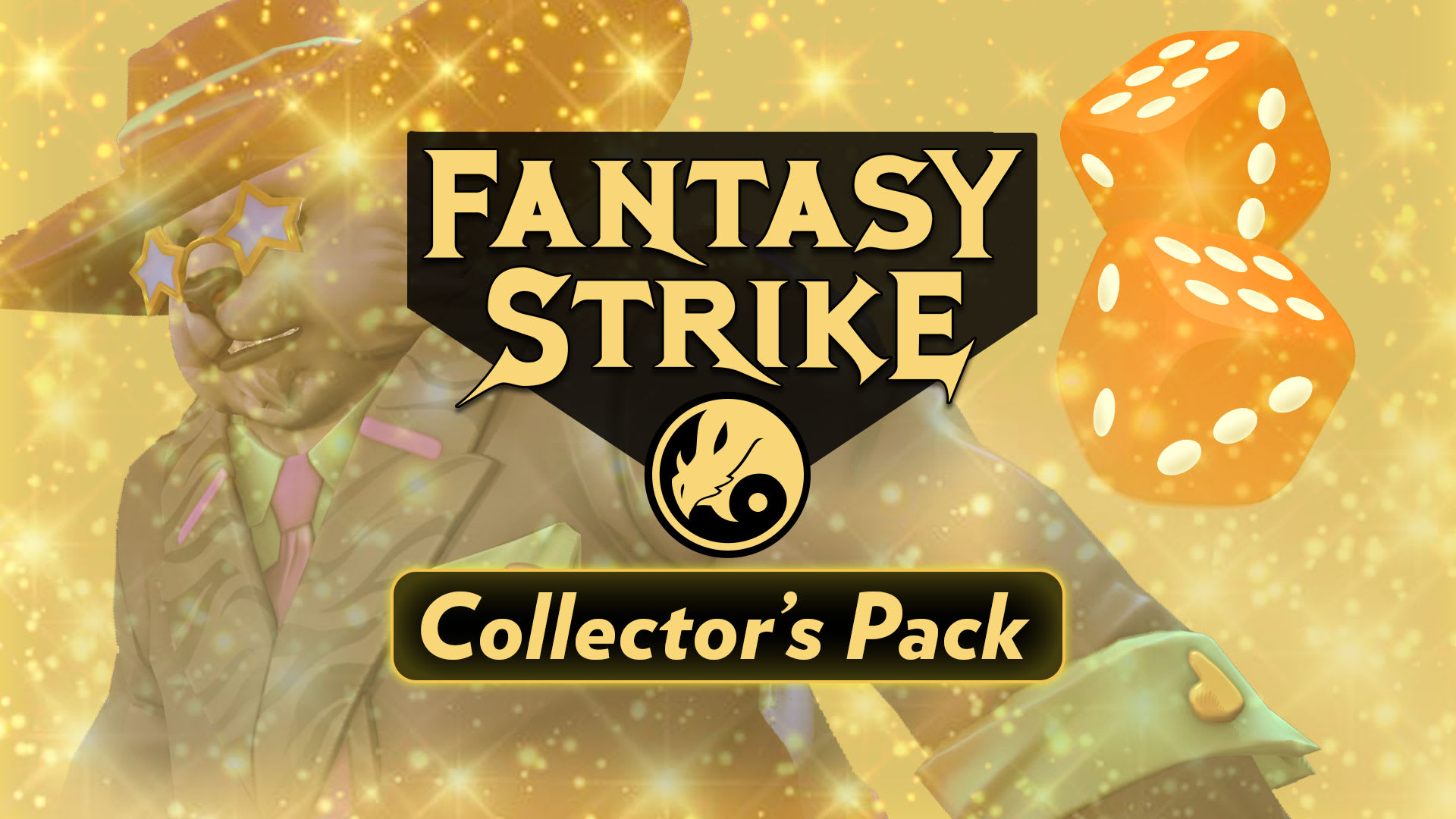 Supported play modes
Handheld mode, Tabletop mode, TV mode
© 2019, Sirlin Games. All rights reserved. Fantasy Strike and Sirlin Games are registered trademarks of Sirlin Games, LLC.