Contents:
- Master Embroidery Kit "A high-quality set for adding embroidery to clothing. Consumable."
- Embroidery Kit "A needle and thread set to enjoy full-scale embroidery. Consumable."
- Embroidery Frame "Equipment used to stretch out cloth for embroidery. Can also be used to display embroidery."
*You can buy it at any time in the game shop( General Store in Yano Market ) when you purchase it.
- Embroidery recipe "Items that can be embroidered will be added to the Handicraft menu."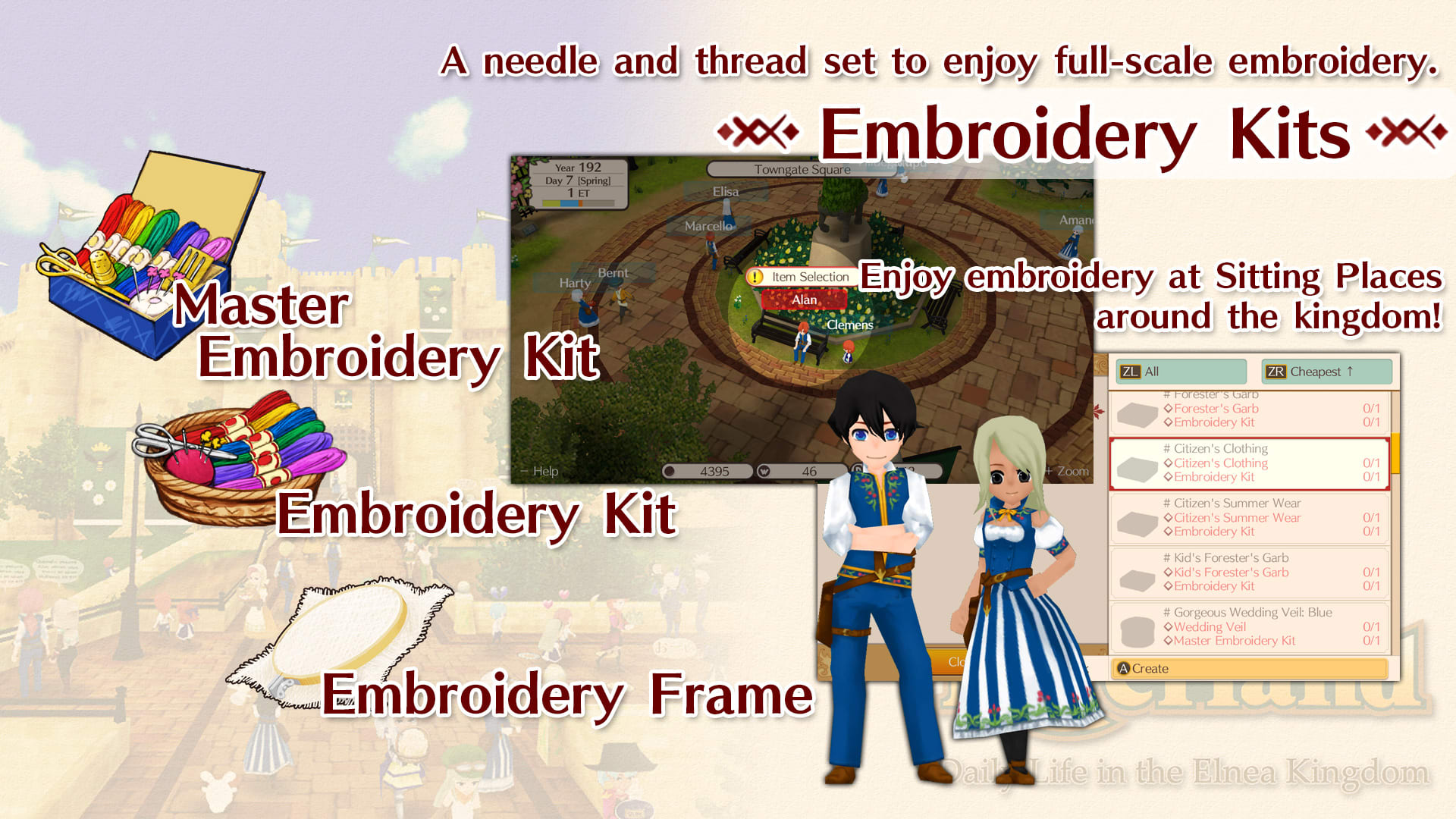 Supported play modes
Handheld mode, Tabletop mode, TV mode
©althi Inc. WorldNeverland®