A DLC pack for GROOVE COASTER WAI WAI PARTY!!!! that includes 10 songs, navigators, and avatars from DJMAX RESPECT.

This pack includes the following content.
■Song Pack (10 songs)
・glory day
・OBLIVION
・U.A.D
・Don't Die
・Nevermind
・Thor
・SON OF SUN
・Fermion
・I want You
・???(Secret)

■Navigator
・El Clear
・El Fail
・Sui

■Avatar
・El Clear(2D)
・El Fail(2D)
・SUI(2D)

*Some content will be unlocked via missions after downloading.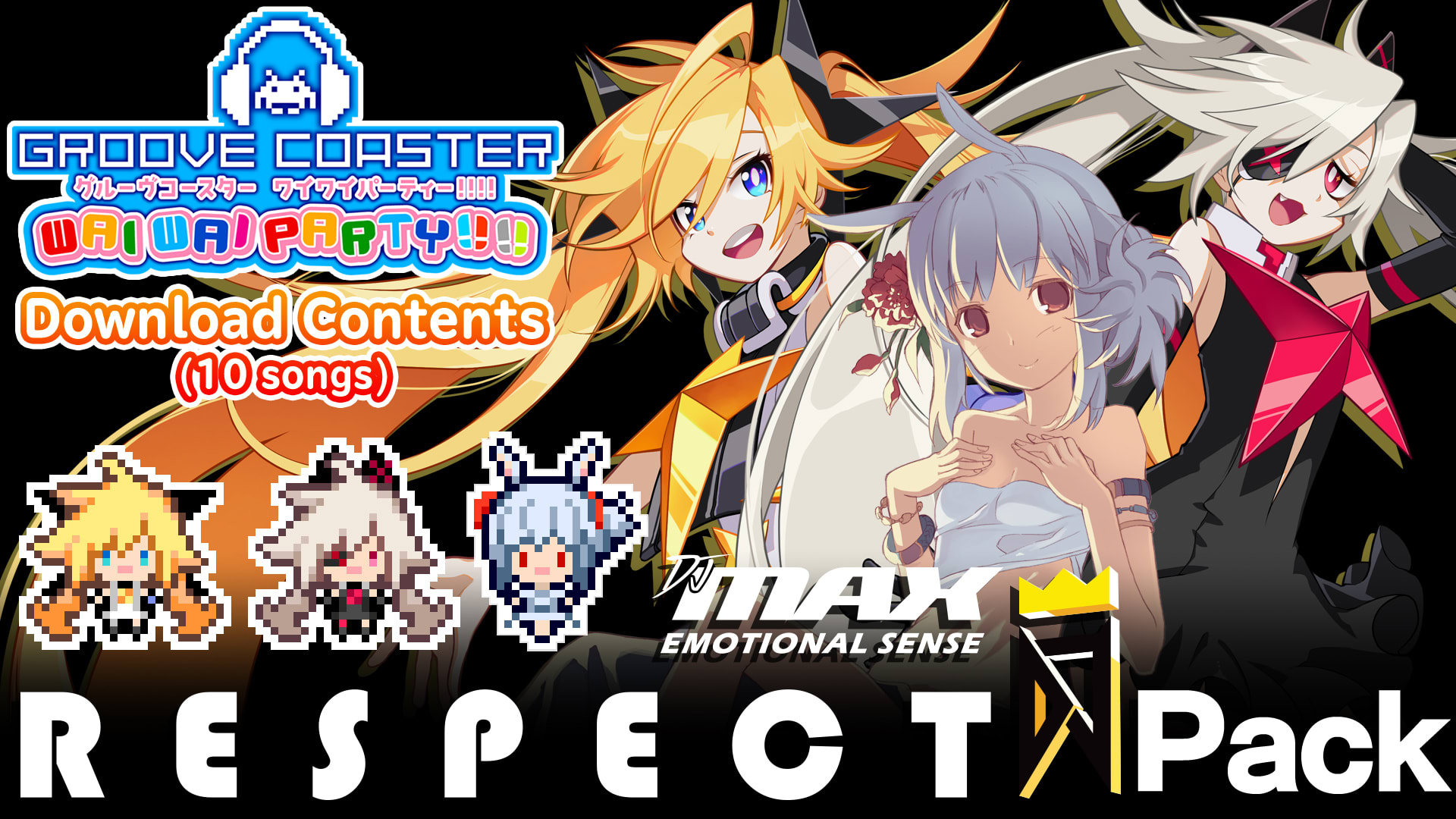 Supported play modes
Handheld mode, Tabletop mode, TV mode
© TAITO CORPORATION 1978,2019 ALL RIGHTS RESERVED.
© NEOWIZ All rights reserved.