Expand your FUSER™ library with the following additional items:
Donut Squad T-Shirt, Donut Squad Video Screen, Donut Squad Headphones With Screens
Requires FUSER™ base game to play.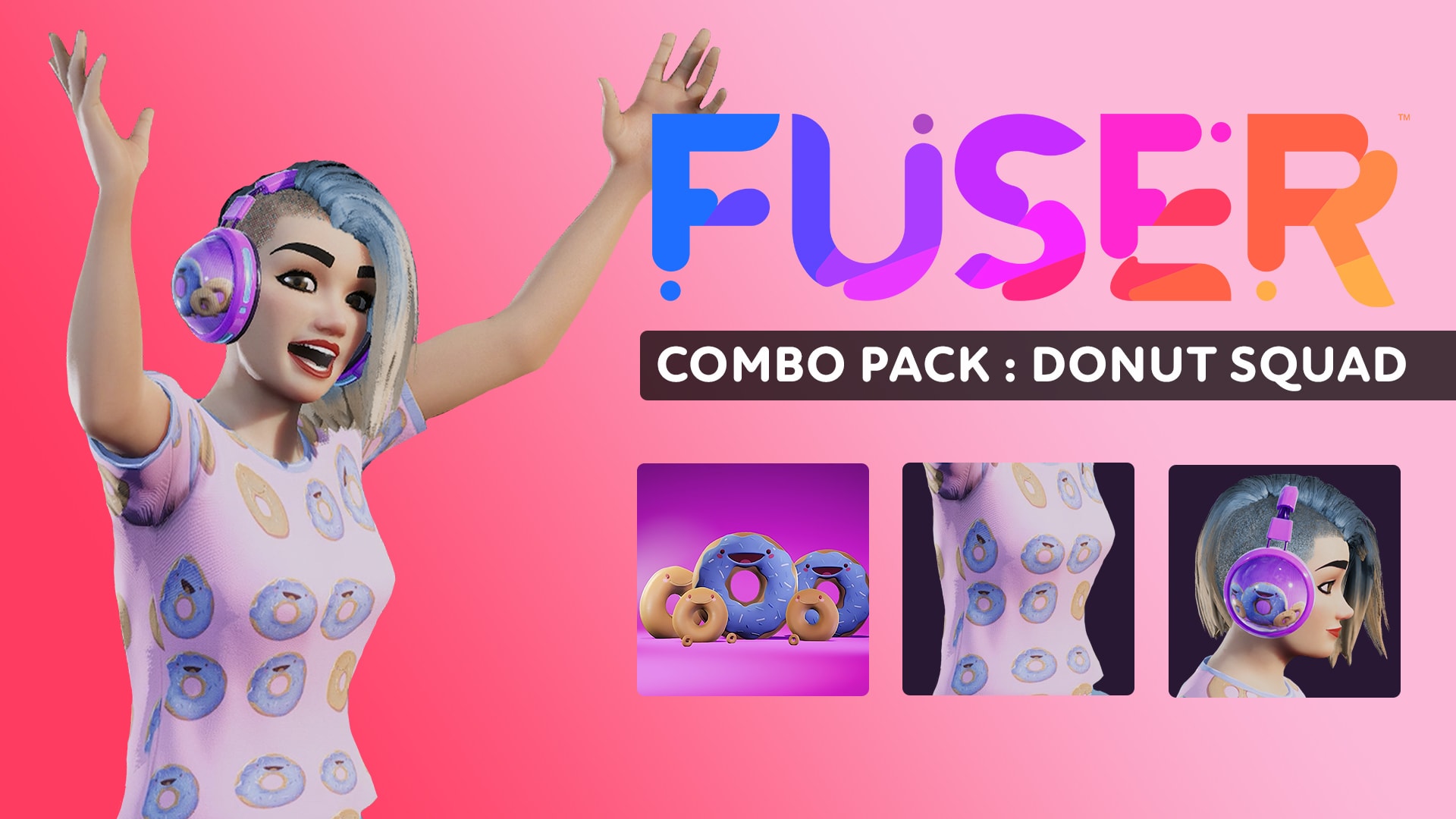 Supported play modes
Handheld mode, Tabletop mode, TV mode
©2020 Harmonix Music Systems, Inc. ©2020 NCSOFT Corporation. FUSER, Rock Band, Dance Central, Harmonix and all related titles and logos are trademarks of Harmonix Music Systems, Inc. FUSER developed by Harmonix Music Systems, Inc. All other marks are the property of their respective owners. All rights reserved. This product is covered by Patents identified at www.harmonixmusic.com/patents. Online services for FUSER are provided on an "as is" "as available" basis, without representation of warranty of any kind, express or implied. Online services are subject to change or discontinuation at any time without any legal, financial, or other liability whatsoever.