Character Pack Suwako Moriya
The new character pack is here at last!

Our first installment contains the Highest of Native Gods, Suwako Moriya!
She has the ability to turn Blank Bubbles into the more user-friendly Awakening Bubbles, and she's got three special spell cards. She also comes with the popular song, "Mishaguji Empire"!

Pack contains the following:

■One character

Suwako Moriya

・Ability: Mix Awakening Bubbles among the Blank Bubbles

・Spell Cards
①Party Start: "Two Bows, Two Claps, and One Bow"
Change bubbles on the left side to red, and bubbles on the right side to blue.
②Divine Tool: "Moriya's Iron Ring"
Change opponent's bubbles to Blank Bubbles in a ring shape
③Native God: "Froggy Braves the Wind and Rain"
Bubbles in your Blank Bubble stock turn green right after your next shot.

■One Song
・Mishaguji Empire / Sekkenya

■1 Challenge Stage
・Lv.8 Suwako Moriya Enters the Arena!


* Internet connection required for purchase.
* Game must be restarted after purchase in order to use the purchased content.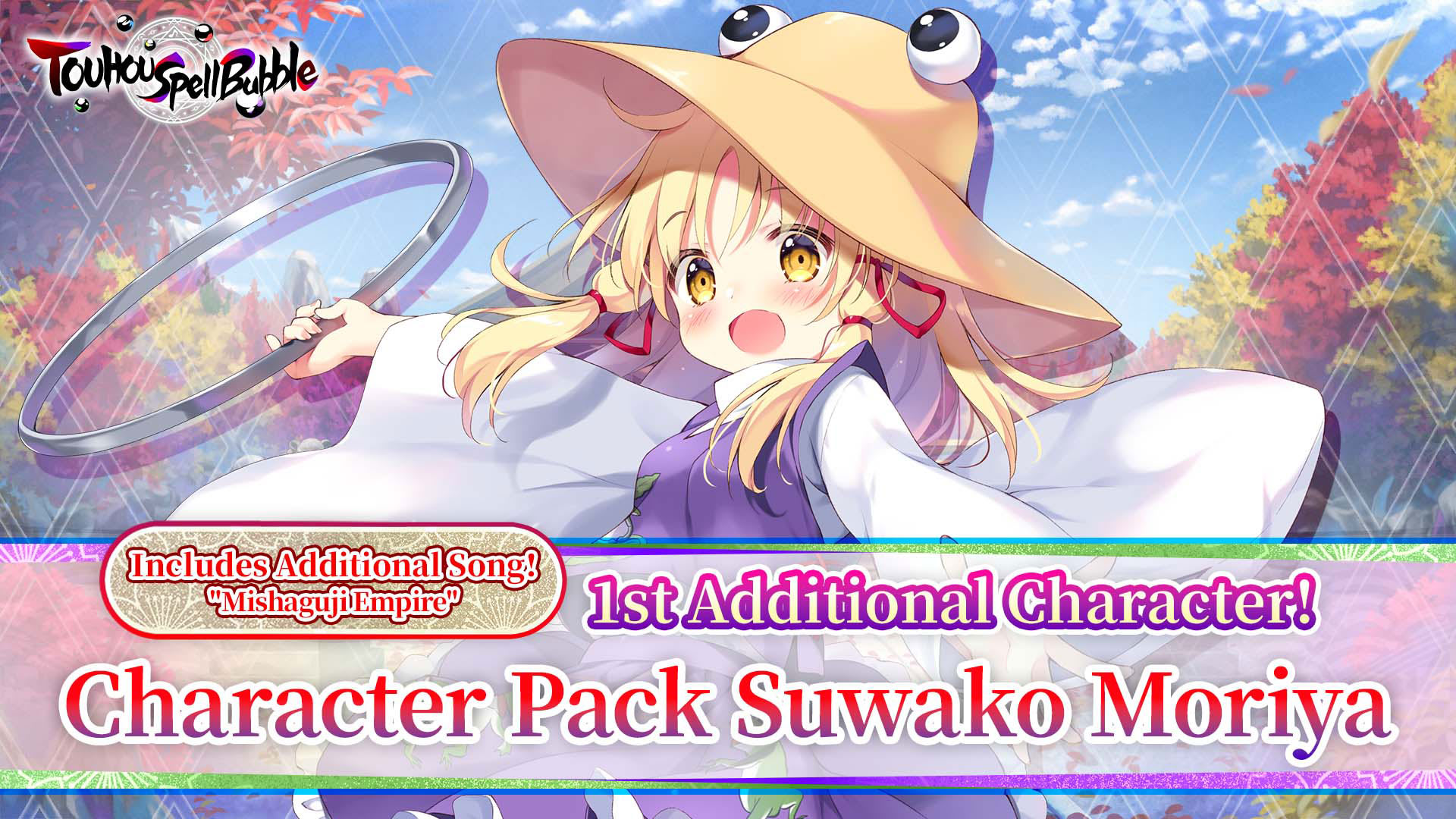 Supported play modes
TV mode, Tabletop mode, Handheld mode
TOUHOU Spell Bubble is a spin-off based on the Touhou Project
©Team Shanghai Alice/TAITO CORPORATION 2020