Add the Ranger, Swordsman and Witch Hunter to your Talisman: Digital Edition character roster with this pack.

A skilled hunter and tracker, the sure-footed Ranger has spent years in the wilds hunting dangerous monsters and foes. He is now setting his sights on the most dangerous prize of all… the Crown of Command!

Unsheath your blade and battle across the land of Talisman! Years of training have made the Swordsman an expert of the blade, and now he looks to put those skills to use in the race towards the Crown of Command.

Evil has taken root in the world, and it's your job to hunt it! The Witch Hunter has a legion of villagers at his back, ready to put the accused on trial for their crimes.

Purchase this character pack to add these three characters to your character collection. They are then available to choose in all game modes.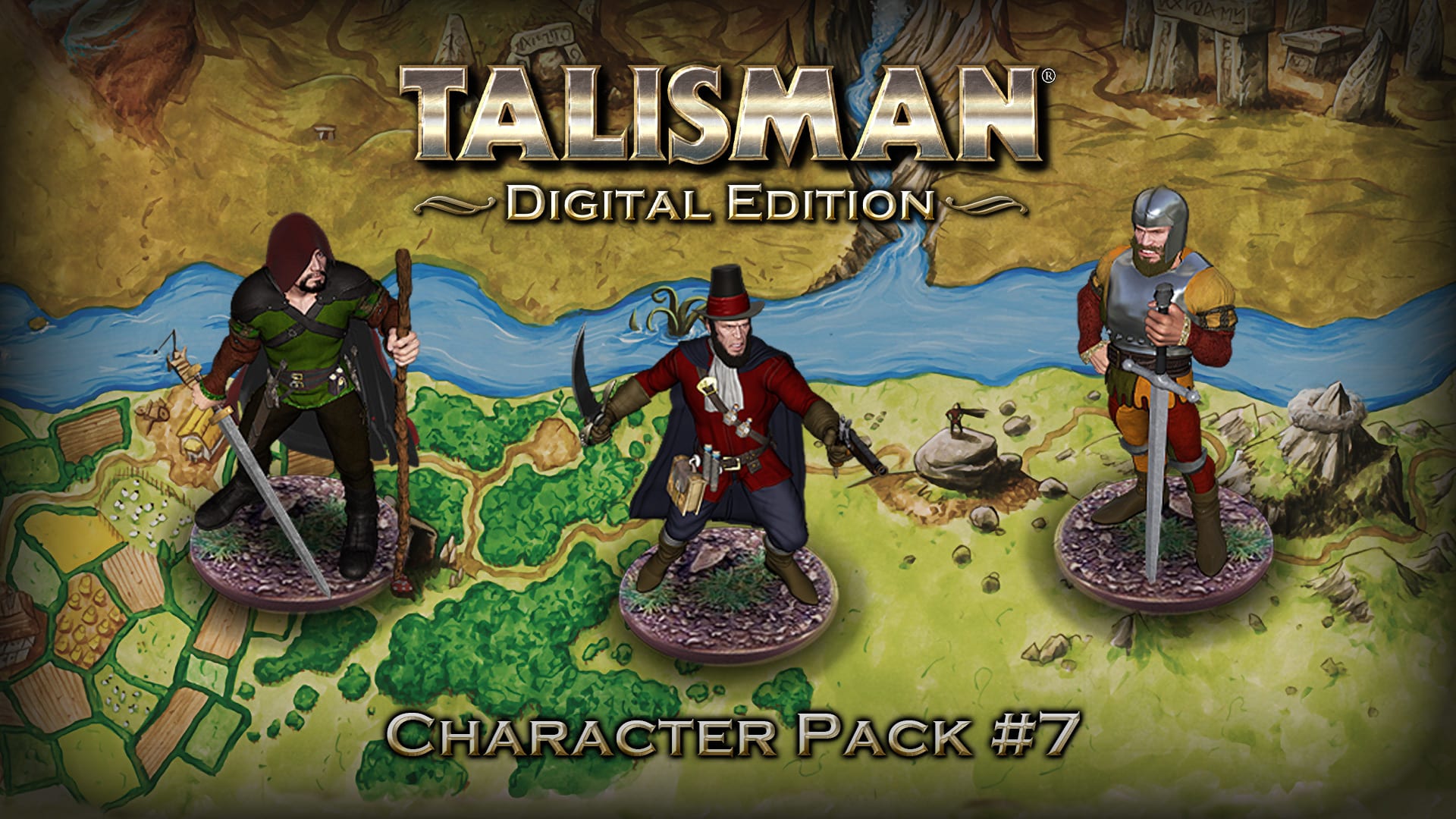 Supported play modes
Handheld mode, Tabletop mode, TV mode
100% off if you have downloaded the following Nintendo Switch™ game from Nintendo eShop:    

Character Pack #1
and
Character Pack #2
and
Character Pack #3
and
Character Pack #4
and
Character Pack #5
and
Character Pack #6
Talisman (c) Games Workshop Limited 1983, 1985, 1994, 2007. Talisman Digital Edition (c) Games Workshop Limited 2019. Games Workshop, Talisman, Talisman Digital Edition, the foregoing marks' respective logos and all associated marks, logos, characters, products and illustrations from the Talisman game are either (r) or TM, and/or (c) Games Workshop Limited 1983-2019, variably registered in the UK and other countries around the world. This edition published under license to Nomad Games Ltd. Nomad Games is the registered trademark of Nomad Games Limited. All Rights Reserved to their respective owners.