American Aviatrix Character Expansion Pack
A brand new Strange Brigade agent swoops in with a new amulet power and new weapons. Introducing: Tessie Caldwell, rebel of the skies!
A former stunt-pilot, Tessie's fearlessness caught the eye of the Strange Brigade and now she thrill seeks all over the world, bathing the undead in a hail of fire, ice and bullets from her iconic 1930s firearms.

The American Aviatrix character expansion pack includes playable character Tessie Caldwell and the following:
- Infernal Firestorm amulet power
- Hyde & Sons Compact pistol
- Colbeck Wildfire submachine gun
- Glacier Bomb special item

All contents of this pack can be used in any mode, either solo and in online co-op.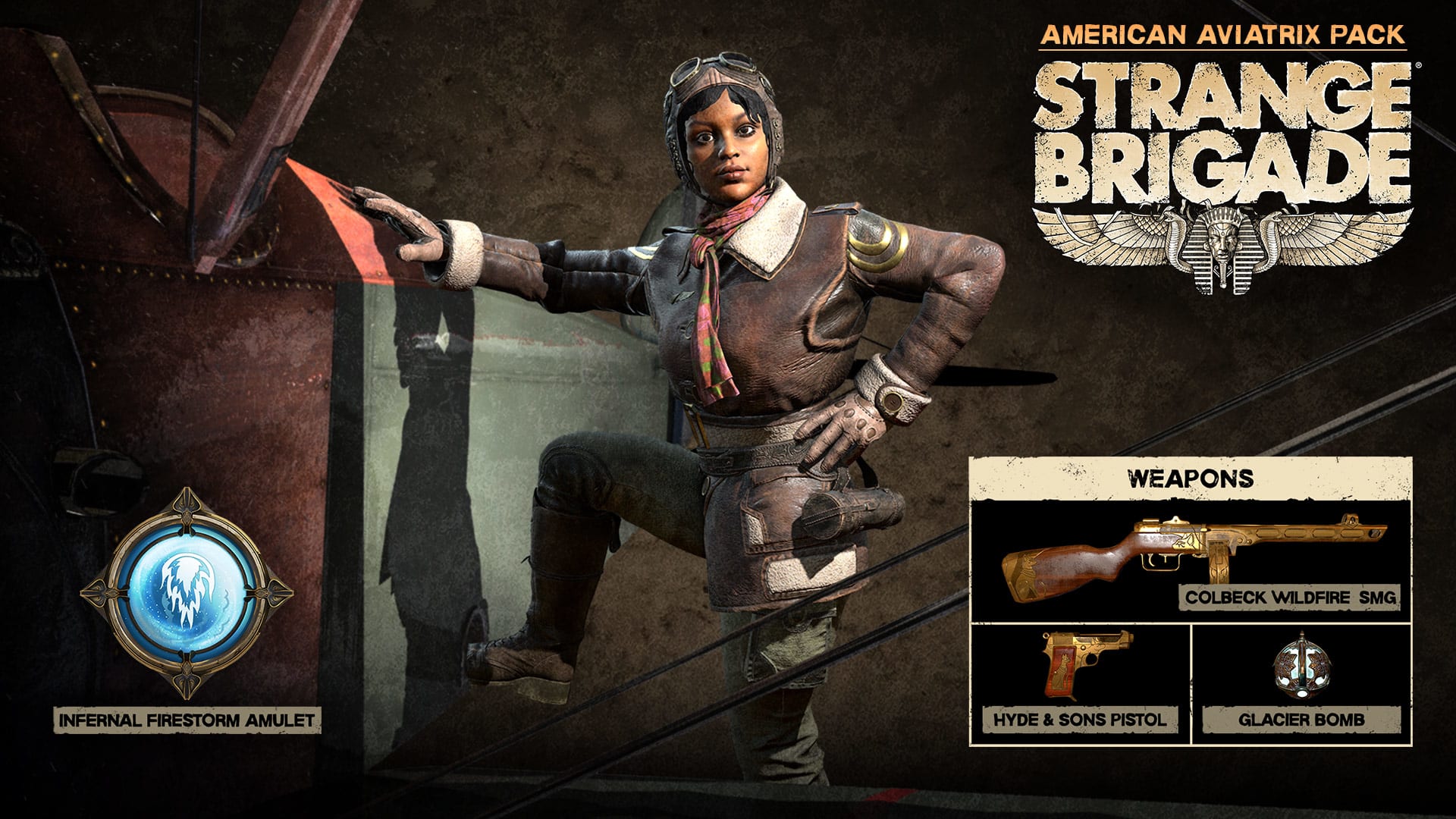 Supported play modes
Handheld mode, Tabletop mode, TV mode
©2021 Rebellion. The Rebellion name and logo and the Strange Brigade name and logo are trademarks of Rebellion and may be registered trademarks in certain countries. All rights reserved.