Added Partners "Lotus Friends"
This DLC adds the following content to Touhou Genso Wanderer -Lotus Labyrinth R-

NEW PARTNER CHARACTERS
・Patchouli Knowledge
・Flandre Scarlet
・Letty Whiterock
・Youmu Konpaku
・Yuyuko Saigyouji
・Yukari Yakumo
・Kaguya Houraisan
・Eirin Yagokoro
・Keine Kamishirasawa
・Mokou Fujiwara
・Eiki Shiki, Yamaxanadu
・Komachi Onozuka
・Okina Matara
・Toyohime Watatsuki
・Yorihime Watatsuki
・Reimu Hakurei (Blue)
・Reimu Hakurei (PC-98 ver.)
・Miko Rabbit #1
*You must progress to a certain point in the story to obtain these characters.

NEW COSTUMES
・Sanae Kochiya (Spring Fashion)
・Tenshi Hinanawi (Spring Fashion)

...AND MORE
New special dungeons
New special items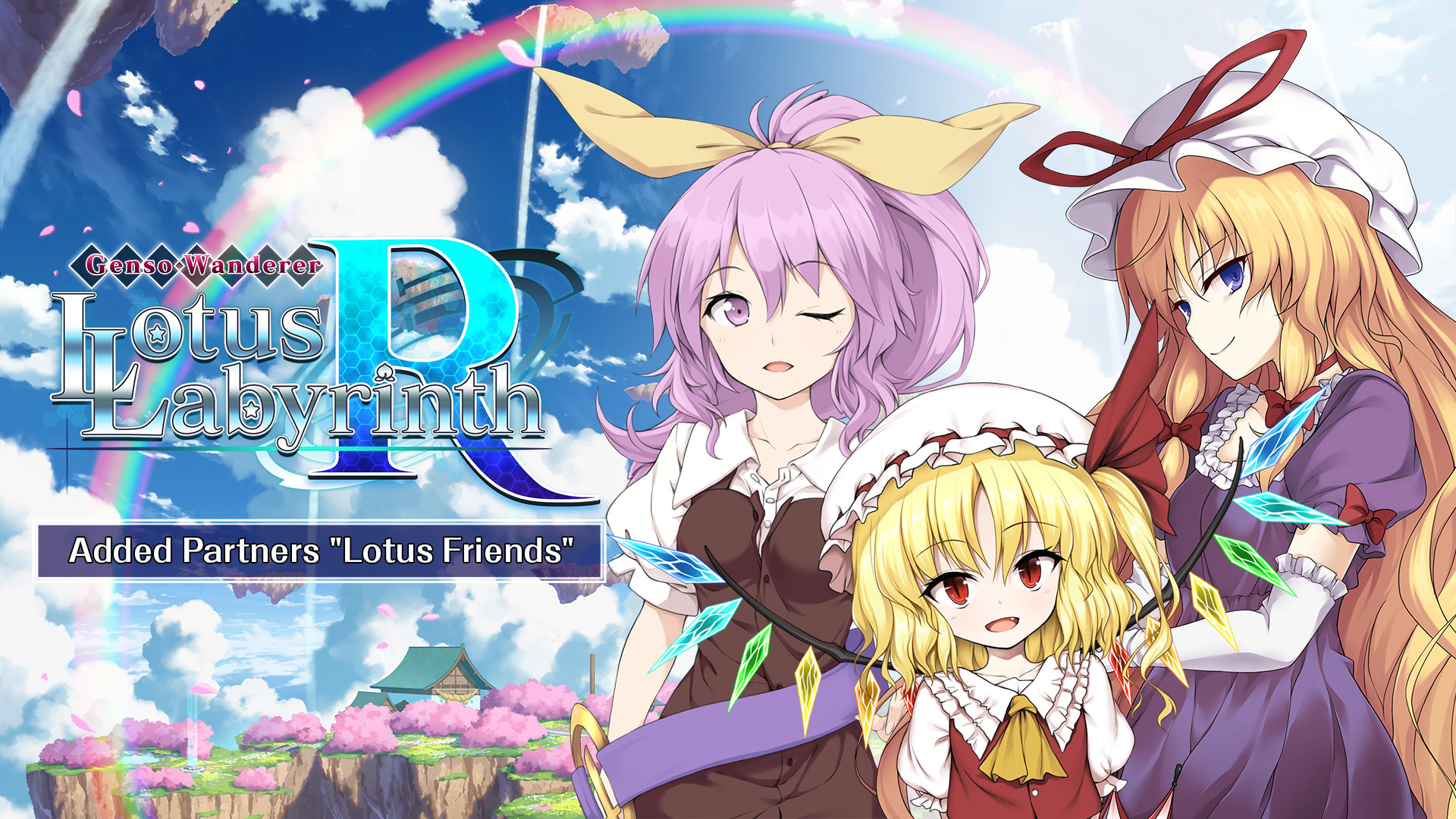 Supported play modes
Handheld mode, Tabletop mode, TV mode
©Team Shanghai Alice ©AQUASTYLE
Published by Phoenixx Inc.