Your adventure begins here!
Celebrate the kingdom of Hyrule and The Legend of Zelda with an epic collection of games, clothing, and more from different eras of the series. 
Featured categories
Make sure you're fully equipped for your adventure with The Legend of Zelda™: Tears of the Kingdom hardware.
Start shopping
Link's greatest adventures
Welcome Mipha to your home!
First 4 Figures is proud to introduce their latest PVC collectible, The Legend of Zelda™: Breath of the Wild – Mipha PVC statue.
The design on the base is based on the Sheikah tribe's eye symbol that appears when activating the Sheikah Slate interface, and the Collector's Edition of this statue comes with bright LED functions for the base.
Shop now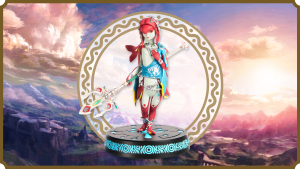 Game accessories
Gear up for adventure with these game accessories.
See more items