YO-KAI WATCH
Available now
Find, befriend and battle hundreds of Yo-kai
After selling millions and being a cultural phenomenon in Japan, YO-KAI WATCH is coming to the United States for the Nintendo 3DS family of systems. The YO-KAI WATCH game is about hundreds of sometimes cute, sometimes spooky, and usually mischievous Yo-kai that inhabit our world. Yo-kai are not ghosts, monsters or creatures. Yo-kai are, quite simply, Yo-kai. They cannot be seen by the human eye, but they are everywhere. Whether born from the soul of a deceased human, or an everyday object discovering its higher purpose, their personalities are distinctly humanlike.
As you explore the world, use your Yo-kai Watch to find them, befriend them, and turn them into a team to battle other Yo-kai. Befriending new Yo-kai may not be so easy, though – in many cases, you will need to battle with them and impress them during your battle. Each Yo-kai has its own unique skills and strengths and you'll use them to challenge the evil Yo-kai and help people in need of solving daily problems – like an argument with a friend or forgetting something important – which may be caused by mischievous Yo-kai hidden everywhere.
Features:
With the power of the Yo-kai watch, find and befriend more than 200 hidden Yo-kai, found everywhere in the world, and call upon their powers when you need their help.
Assemble a team of six Yo-kai in your watch to defeat evil and help people.
Each Yo-kai has its own unique skills and strengths, so use strategy to assemble your team to address different problems and fight different evil Yo-kai.
Make your Yo-kai Watch more powerful and upgrade your Yo-kai as you play through the story.
Read more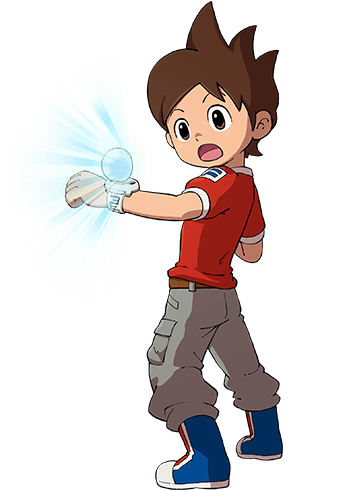 Release date:

November 05, 2015
*MSRP: Manufacturer's Suggested Retail Price. Actual price may vary. See retailer for details.
*To enjoy the 3D effect of Nintendo 3DS software, you must experience it from the system itself. All screenshots and videos on this website have been captured in 2D mode.
Use Parental Controls to restrict 3D mode for children 6 and under.
*If eligible for a Just for You offer, the final price reflects the combined Sale and Just for You offers. The Just for You offer is discounted from the sale price.