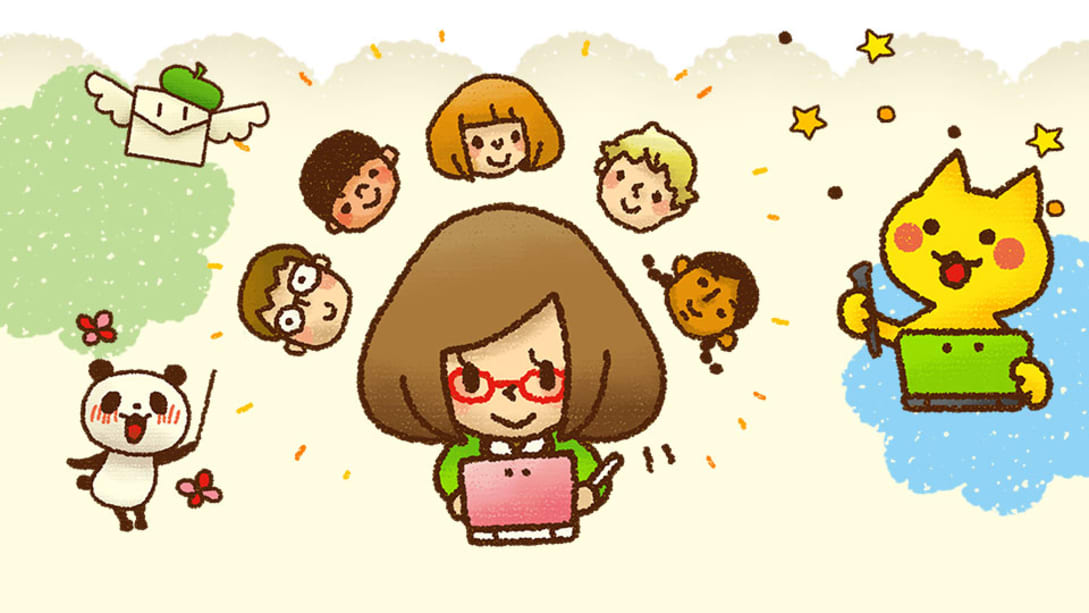 The Swapdoodle™ game is an easy way to write messages, draw 3D pictures, and share them with your Nintendo 3DS friends.
Swapping doodles is a snap thanks to stamps based on the icons of played titles and your Mii™ character. You can also purchase in-game add-ons packs that have doodle lessons of Nintendo characters!
Doodle lessons allow you to trace beloved Nintendo characters from the Super Mario™ series, The Legend of Zelda™, Splatoon™, and more! With the right add-on, you can also draw more doodles per note, boost your note storage to over 6000, get more than 45 pen colors, and download stationaries featuring Nintendo characters. Put a piece of yourself in your art by sticking on a Mii face with various emotions to choose from. It's also possible to share in-game screenshots with friends who also have the game and even create secret pages that are hidden until your friend replies. It's always fun to see what doodles your friends are swapping!
Swap messages and doodles with your Nintendo 3DS™ friends
Purchase add-ons packs to enhance your doodles and learn to doodle Nintendo characters
Take doodle lessons featuring characters from Splatoon™, The Legend of Zelda™, Super Mario ™, and more!
Draw 3D doodles on 2 layers
Place a sticker of your Mii character's face with different emotions
Send in-game screenshots from select titles
Read more
Release date:

November 17, 2016
*To enjoy the 3D effect of Nintendo 3DS software, you must experience it from the system itself. All screenshots and videos on this website have been captured in 2D mode.
Use Parental Controls to restrict 3D mode for children 6 and under.
*If eligible for a Just for You offer, the final price reflects the combined Sale and Just for You offers. The Just for You offer is discounted from the sale price.
© 2016 Nintendo. Swapdoodle and Nintendo 3DS are trademarks of Nintendo.