Ninja Gaiden 3: Razor's Edge
Available now
Ryu Hayabusa + Ayane + Wii U = Ninja Awesomeness
The solitary ninja, Ryu Hayabusa, must find a way to lift the deadly curse on his right arm before it destroys him. NINJA GAIDEN 3: Razor's Edge has been reworked to bring to Wii U the truly intense, high-speed challenge and action NINJA GAIDEN fans demand. And this time, the female ninja, Ayane, will join the battle as a new playable character in her own exclusive chapters within story mode. With more weapons and Ninpo types, a new character progression system, a redesigned battle system, a new character, two-player online co-op game play using Ryu and Ayane, and the return of dismemberment, NINJA GAIDEN 3: Razor's Edge improves upon the original NINJA GAIDEN 3 in every way and offers Wii U exclusive features and functionalities.
New Playable Character: Ayane – NINJA GAIDEN 3: Razor's Edge adds a new playable character: the female ninja, Ayane, who will be available in her own exclusive new chapters within the story mode.
Chapter Challenge Mode – In this separate mode, players can progress through any of the chapters in the story mode using either Ryu Hayabusa or Ayane.
Online Co-op Multiplayer mode with Ryu and Ayane – In addition to an up to eight-player multiplayer battle mode, the game now offers Ryu and Ayane as playable characters in the two-player online co-op multiplayer mode.
Unique Wii U controls – During single-player mode, players can enjoy faster and more fluid action by using the touch screen of the Wii U GamePad controller to select weapons,execute Ninpo or see the combo chart.
New Weapons and Ninpo Types – Exclusive to the Wii U version, the game includes six weapon types and three Ninpo types for Ryu Hayabusa, allowing for greater game-play variation and deeper strategy. Ayane also comes with her own set of weapons and Ninpo types.
Character/Weapon Progression System – Using the Karma points earned during game play, players can now upgrade their weapons and Ninpo, earn new moves and increase the character HP level.
Faster, More Intense Battles – Improved enemy AI, the return of dismemberment, as well as new enemy types and battle areas have been added for greater variety in battles and increased replay value.
Read more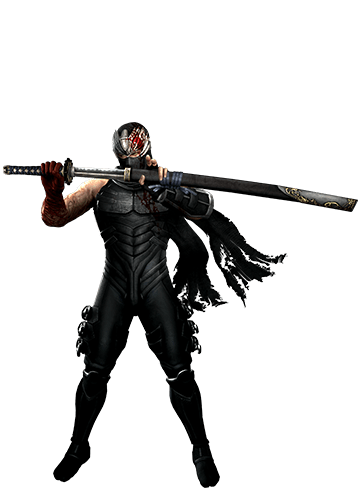 Release date:

November 17, 2012
*MSRP: Manufacturer's Suggested Retail Price. Actual price may vary. See retailer for details.
*If eligible for a Just for You offer, the final price reflects the combined Sale and Just for You offers. The Just for You offer is discounted from the sale price.
Age Verification
Please enter your date of birth
ESRB Notification
Sorry, you are not eligible to view or download this content at this time.
---