Mega Man Legacy Collection
Available now
Mega Man Legacy Collection is a celebration of the 8-bit history of Capcom's iconic Blue Bomber.
Mega Man Legacy Collection is a celebration of 8-bit history. Featuring faithful reproductions of the series' origins with the original six Mega Man games, the Legacy Collection will remind long-time fans and introduce newcomers to what made Mega Man such a popular and iconic character. Mega Man Legacy Collection will feature all six games and much more.
In addition to the six Mega Man games, Mega Man Legacy Collection features new ways to experience the classic games with the Museum Mode and new Challenge Mode. Challenge Mode remixes gameplay segments from all six games, with plenty of scaling difficulty objectives for experienced players to conquer yet serving as a good starting point for new players, too. Museum Mode contains a comprehensive collection of history, high-res art and original concept pieces – a mega treat for any fan of Mega Man and video game history.
Use your Mega Man amiibo™ to unlock new challenges created by mega man fans just like you!
STANDARD EDITION:
Full Game
2 Nintendo 3DS Mega ManThemes
Sample compilation soundtrack feat. 18 songs from all 6 games
4 Mega Man stickers
Read more
Explore this game's official site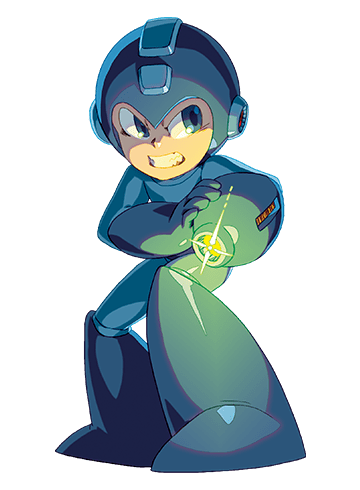 Release date:

February 23, 2016

Developer:

Digital Eclipse
*MSRP: Manufacturer's Suggested Retail Price. Actual price may vary. See retailer for details.
*To enjoy the 3D effect of Nintendo 3DS software, you must experience it from the system itself. All screenshots and videos on this website have been captured in 2D mode.
Use Parental Controls to restrict 3D mode for children 6 and under.
*If eligible for a Just for You offer, the final price reflects the combined Sale and Just for You offers. The Just for You offer is discounted from the sale price.