Mario & Sonic at the Rio 2016 Olympic Games
Available now
Get in the Games with Mario™ & Sonic
Experience the thrill of the Rio 2016 Olympic Games by competing with friends as gaming icons like Mario™ and Sonic. Prove you're the star of the Games across 17 events, including full team sports: dominate the field in Football (soccer), have a ball in Beach Volleyball, and be there for the Olympic Games debut of Rugby Sevens!
Master team sports like Football (soccer) and then compete on your own or with friends in Duel versions of these events with altered rules and Mario & Sonic-themed power ups! KO the competition with a well-placed right hook in Boxing, pull off stunts in Equestrian, test your tempo in Rhythmic Gymnastics (Clubs), and gain wicked air as you face off together in BMX. Then test your skills in Mii™ character tournaments to earn stat-boosting outfits or in the new elimination mode, Heroes Showdown. Gaming mascots like Yoshi™, Tails, Peach™, and Knuckles are raring to go, so get in the Games!
Read more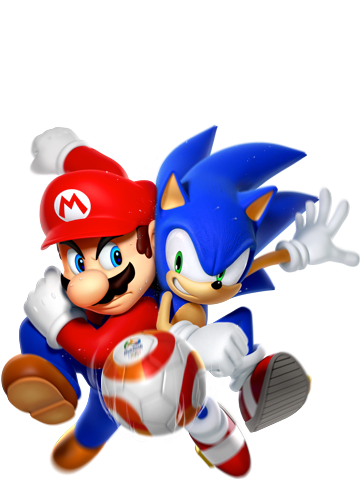 Release date:

June 24, 2016
*MSRP: Manufacturer's Suggested Retail Price. Actual price may vary. See retailer for details.
*If eligible for a Just for You offer, the final price reflects the combined Sale and Just for You offers. The Just for You offer is discounted from the sale price.
TM IOC/RIO2016/USOC 36USC220506. Copyright © 2016 International Olympic Committee ("IOC"). All rights reserved. SUPER MARIO characters © NINTENDO. Trademarks are property of their respective owners. Wii U is a trademark of Nintendo. SONIC THE HEDGEHOG characters © SEGA. SEGA, the SEGA logo and Sonic The Hedgehog are either registered trademarks or trademarks of SEGA Holdings Co., Ltd. or its affiliates. © 2016 Nintendo.