HarmoKnight
Available now
GAME FREAK inc. brings all of the polish players have come to expect from their Pokémon franchise to a brand-new action-packed rhythm game! Use Tempo's Music Note Staff to beat drums, crash cymbals, and smack enemies through more than 50 levels with unique boss fights. On your journey, you'll team up with multiple characters like Lyra, who can slide under obstacles and shoot musical arrows, and Tyko, who can pound out powerful beats with his drums! More challenging speeds and unlockable stages await those locked onto the beat. Feel the music and find your rhythm to save Melodia!
A new rhythm-based action game from the makers of Pokémon!
Jump, Hit, and Groove your way through 8 huge worlds
More than 50 replayable levels in a digital package
Bob your head to original music
Read more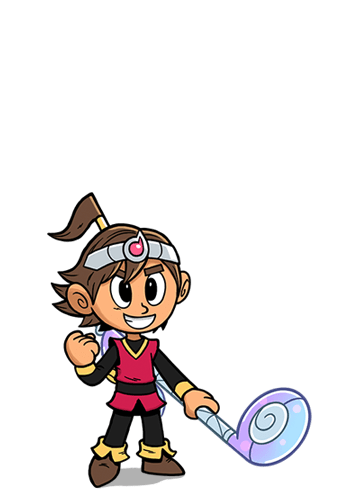 Release date:

March 27, 2013
*To enjoy the 3D effect of Nintendo 3DS software, you must experience it from the system itself. All screenshots and videos on this website have been captured in 2D mode.
Use Parental Controls to restrict 3D mode for children 6 and under.
*If eligible for a Just for You offer, the final price reflects the combined Sale and Just for You offers. The Just for You offer is discounted from the sale price.