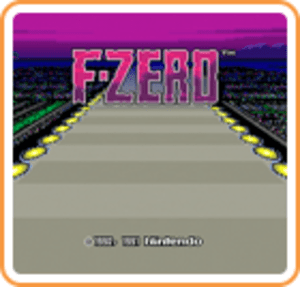 In this futuristic racer, the key to winning is speed!
Speed into the future with the first installment to the F-Zero™ series. Operated by their own designated racer, including the celebrated Captain Falcon, pick one of four proton-powered hover cars—each with its own acceleration curve and design modifications. Strategy will play a big part in this speed fest as you race across 15 courses filled with challenges and pitfalls. Find shortcuts, elude hazards, and snag power-ups if you want to beat the competition. Keep an eye out for sand, land mines, magnets, and other trouble spots, but always be ready for that boost from a speed or jump plate to get ahead. You'll need split-second reflexes to control these speed machines of tomorrow, so get ready for an experience that's out of this world!
This game is only playable in 2D.
This classic game is part of the Virtual Console service, which brings you great games created for consoles such as NES™, Super NES™ and Game Boy™ Advance. See more Virtual Console games for Nintendo 3DS.
Read more
Release date:

March 03, 2016
*To enjoy the 3D effect of Nintendo 3DS software, you must experience it from the system itself. All screenshots and videos on this website have been captured in 2D mode.
Use Parental Controls to restrict 3D mode for children 6 and under.
*If eligible for a Just for You offer, the final price reflects the combined Sale and Just for You offers. The Just for You offer is discounted from the sale price.
©1990-1991 Nintendo